Conference Tracker minimizes the time spent collecting contact information while generating valuable lead data that can be translated to potential sales
---
Optimize the lead generation tools and transform anyone's phone into a portable all-in-one lead retrieval system with the Conference Leads app. Give exhibitors the ability to create appointments directly with attendees to follow up on potential interest and provide a platform to live chat with attendees to build relationships and invite them to learn more.
---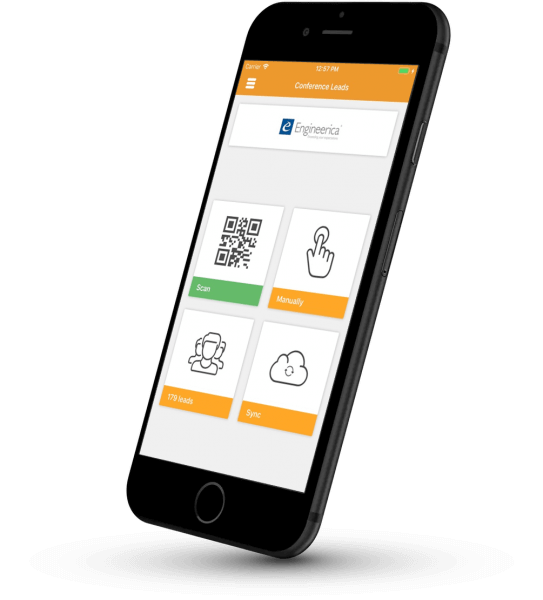 Conference Tracker cultivates an interesting way for exhibitors and sponsors to capture audience attention and maintain engagement 
Capture the audience with content and use the Virtual Exhibit Hall to allow your exhibitors an opportunity to reach a wider audience and showcase their products online. Invite partners to design and upload captivating informational material to better promote their products while playing informative videos featuring exhibitors and sponsors before a session to generate more exposure. Even sell pop-up advertisements to exhibitors for communicating their promotions to the audience.
Facilitate customizable profiles for exhibitors and sponsors so attendees have an opportunity to see their content. Make it more fun and attractive for attendees to visit booths by offering exhibitors prize drawing options for raffles.
---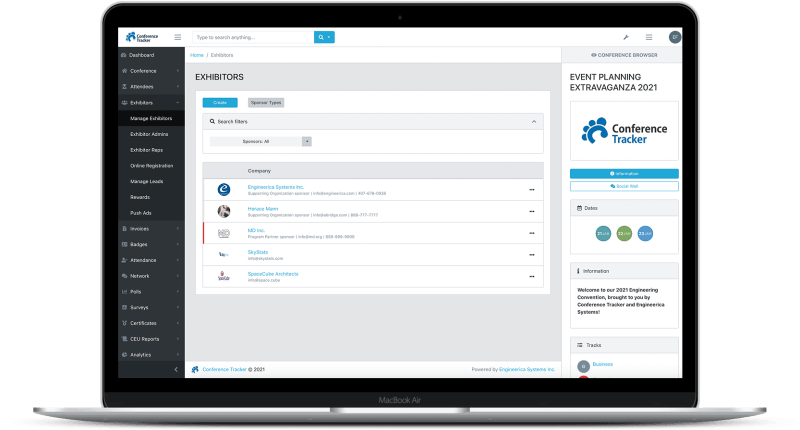 Conference Tracker actively tracks and develops useful reports on lead generation that can be used to generate revenue for the company
Keep track of attendee interest and show exhibitors how they can access lead analytic reports and email them to themselves or other reps with a click of a button. Empower your exhibitors' lead qualifications by providing them with Conference Tracker's question generator included with the leads generation app. Even offer attendance reports to your sponsors that they can use to generate marketing campaigns for possible future sales.