What is a Continuing Education Unit (CEU)?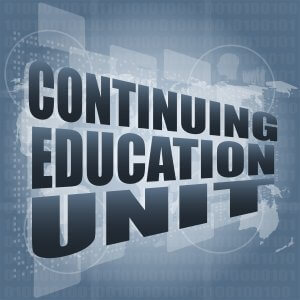 In the ever-evolving landscape of professional development, the term "CEU" often crops up. But what exactly is a CEU, and what purpose does it serve? In this comprehensive guide, we'll explore the world of Continuing Education Units (CEUs) and shed light on everything you need to know about them.
Understanding CEUs
What Does CEU Stand For?
CEU stands for "Continuing Education Unit". It's a standardized measure used to quantify non-credit learning experiences. These units help individuals track and showcase their ongoing education and professional development.
What is CEU Certification?
CEU certification is proof that you've completed a recognized continuing education program or course. It verifies your commitment to enhancing your skills and knowledge in your chosen field. Many professional organizations and licensing boards require a certain number of CEUs annually or per certification period to maintain active status. Examples include teachers, engineers, nurses, accountants, and social workers.
What is CEU Credit?
CEU credits are awarded for successfully completing continuing education activities. These credits serve as a record of your professional growth and can be essential for career advancement. One CEU is usually defined as ten hours of participation in a recognized continuing education program, which is a useful standard to quantify learning time.
What Are CEU Credits Good For?
CEU credits hold immense value in various professional fields. They are often required for license renewal, job promotions, or maintaining professional certifications. Employers, licensing boards, and professional organizations often mandate them as a way to ensure continued competence. Having a sufficient number of CEUs helps demonstrate your dedication to ongoing learning in your profession.
Continuing Education Units vs. Credit Hours
CEUs differ from college credit hours, primarily in their purpose. Credit hours are typically associated with formal college or university courses leading to a degree. CEUs are used to measure participation in non-degree professional development activities and events. Both represent time spent on education, but credit hours factor into degree programs while CEUs maintain and build professional skills.
Comparing CEUs to PDHs
CEUs are similar to PDHs (Professional Development Hours) in that both are used to quantify time spent on ongoing professional education. However, PDHs are more commonly used in engineering and technical fields, while CEUs have broader applicability across professions. The key difference is that 1 CEU equals 10 PDHs.
Earning CEU Credits
Continuing Education Examples
CEUs can be earned through a wide range of activities, including workshops, seminars, webinars, online courses, conferences, and even on-the-job training. For example, a nurse could earn CEUs by attending a 2-day nursing conference and completing several accredited sessions. An engineer might earn CEUs by taking an online course on new CAD software. The key is that these activities must be relevant to your profession and provide educational value. Conferences are a great way to earn multiple CEUs through various sessions and workshops. Event management tools like Conference Tracker even allow you to organize, track, and export your conference CEUs.
CEU Certificate Meaning
When you complete a CEU-eligible activity, you'll receive a certificate indicating the number of CEU credits earned. This certificate is a tangible record of your participation that you can file for tracking purposes. Some professional organizations provide transcripts where you can list all CEUs earned. Certificates and transcripts verify your continuing education for licensing boards, employers, etc.
Choosing Quality CEU Opportunities
When selecting CEU activities, look for opportunities that provide value for your professional goals and required skills. Seek out accredited providers with solid reputations. Avoid courses that seem overly promotional or sales-oriented. Reputable conferences, online portals, and professional associations typically offer high-quality CEUs. Also, ask colleagues for CEU recommendations relevant to your field.
Organizing Your CEU Records
Carefully file any CEU certificates you receive and back them up digitally. Transcripts from professional organizations are also critical. Apps like Acclaim and CEU Tracker help you organize and manage certificates. Keeping meticulous records ensures you get full credit for your CEUs when renewing licenses or certifications.
Steps for Earning CEUs:
Review certification requirements
Search for accredited opportunities
Register and pay for activities
Participate fully and track hours
Obtain certificate of completion
Save certificates and update transcripts
Report CEUs as required
Typical Ways to Earn CEUs:
Attending conferences and workshops
Completing accredited online courses
Participating in webinars and seminars
Taking employer-provided training
Attending industry association meetings
Completing certifications and training
Maximizing the Value of Your CEUs
When earning CEUs, it's important to be strategic. Look for continuing education that builds your current skill set and works toward professional goals. Avoid random activities just to get credits. With tools like Conference Tracker, you can search upcoming events, forecast CEU needs, and track completed training. Being organized and purposeful with CEUs shows professional dedication.
Where can I find CEU's Online?
In your quest to earn Continuing Education Units (CEUs) and advance your professional journey, it's crucial to know where to look for these valuable credits. Fortunately, we've compiled a comprehensive guide to help you navigate the CEU landscape with ease. Here, we'll introduce you to some of the most valuable resources and tools where you can find accredited CEU opportunities.
Whether you're an experienced professional looking to stay at the top of your game or just starting your journey, these links will lead you to a world of learning and growth:
These resources and links are your gateway to a world of continuous learning and professional development. Whether you prefer structured online courses or need a quick reference to find CEU opportunities, this guide will set you on the right path to accumulate the CEUs you need to excel in your career. Explore, learn, and grow—your CEU journey begins here!
Conclusion
Continuing Education Units (CEUs) play a vital role in ongoing professional development. They provide a structured way to acquire and demonstrate new skills and knowledge throughout your career. Whether you need CEUs to maintain a license, further your career, or simply stay current in your field, make sure to research and participate in quality CEU opportunities. Keep accurate records and maximize their value through strategic learning. With the right CEUs, you can continually build your professional abilities over time.
FAQs About CEUs
How do I earn CEU credits?
To earn CEU credits, you must participate in activities or courses that are pre-approved by a relevant accrediting body or professional organization. Make sure to complete the requirements to receive your credits.
How many CEUs do I need to maintain my professional license or certification?
The number of required CEUs varies widely by profession and location. Check with your licensing board or professional organization for specific requirements. It's essential to keep accurate records of your CEUs to meet these obligations.
Can I earn CEUs online?
Yes, many online platforms offer CEU-eligible courses and webinars. Just ensure that the course you choose is approved by the appropriate accrediting body or organization in your field.
Are CEUs transferable between professions?
CEUs are typically specific to a particular profession or field. While some may have cross-disciplinary applicability, it's crucial to check whether your earned CEUs will be recognized in your specific area of practice.
Are there any free CEU opportunities?
Yes, there are free CEU opportunities available, particularly online. However, it's essential to confirm that these free activities are accredited and recognized by your licensing board or employer.
What is the difference between CEUs and college credit?
CEUs and college credits serve different purposes. College credits lead to degrees and may transfer between institutions. CEUs are for professional development and typically cannot be used for college credit.
Do employers value CEU credits?
Yes, many employers value CEU credits as a sign of an employee's commitment to ongoing professional development. They can also be a factor in decisions regarding promotions and raises.
How long do I have to complete my required CEUs?
Deadlines vary, but most professions provide 1-3 years to complete CEUs before they must be renewed. Check your specific certification or licensing requirements for details.
Can I use one CEU course for multiple certification renewals?
Often, yes. If the course is relevant for multiple certifications, the same CEUs can be reported and used across them. Always verify with each organization first.
Where can I find quality CEU opportunities?
Great sources include accredited online portals, reputable conferences/events, professional associations, and employers. With some strategic planning and organized tracking, you can maximize the value of CEUs for your career goals.
Do I have to pay for CEUs?
It depends. Many CEUs come with fees for courses and events, but some organizations offer free or discounted CEUs to members or subscribers. Shop around for the best value.
How do online CEUs work?
Online CEUs involve completing web-based coursework from accredited providers. Look for robust modules, subject matter quizzes, and certificates upon completion.
Can on-the-job training count for CEUs?
Potentially, if your employer partners with an accredited provider. Ask your human resources department about CEU options through internal training programs.
---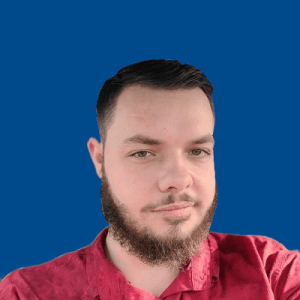 Garrett Effers
Garrett Effers is a Software Support Specialist with a passion for problem-solving. With over 9 years of experience in Tech Support, Garrett has successfully assisted in setting up our clients for success in both the academic and event management fields. Armed with a Bachelor's in Computer Science from Full Sail University, his exceptional work has earned him several IT certifications from Apple, Google, and Microsoft. Outside of work, Garrett is known for his love of culinary, spending time with his son, and all things Marvel. Passionate about new advancements in technology, Garrett continues to strive for excellence and make a positive impact.
---
Related Articles