Podcast Episode: How Conference Tracker Helped Us with Our Virtual Event. Lessons from the TNCHAP Event: 2/3
This was my first time working with it. I think it was so easy – even for our participants who were having some trouble with the tech part of it – it was really easy to walk them through how to download the app... and how easy it was from there to help them navigate the tabs.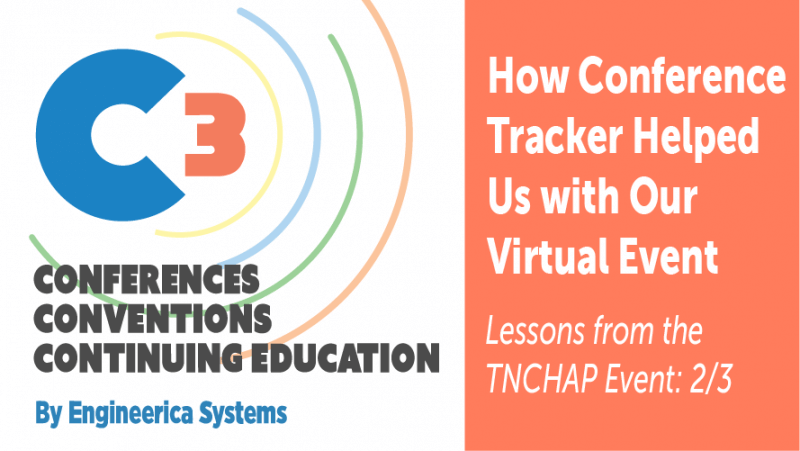 Looking to make sure their online event was professional and engaging, while still showcasing partners and sponsors, committee members for the Tennessee Community HIV-AIDS Partnership (TNCHAP) turned to Conference Tracker. Event organizers, Tina Plank, Southeast TNCHAP Prevention Chair, and Nikita Edwards, Regional HIV Manager for United Way of Greater Nashville, express their gratitude for a smooth transition and share some of the lessons learned while planning their first virtual event in part 2 of 3 in a short series of podcast episodes.
Want to hear more? Visit the Podcast website: https://www.engineerica.com/c3podcast/
We want to hear from you!

Leave us a voicemail telling us about your upcoming event or asking us a question that we can play on the podcast.