Top 10 Event Planning Certificates to Boost Your Career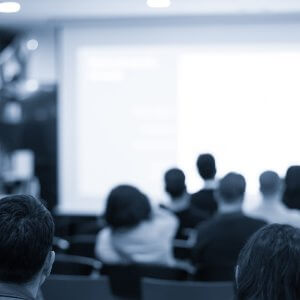 Event planning is an exciting and fast-paced career that allows you to organize and execute memorable experiences. As the event industry grows, many planners seek certifications to stand out and advance their careers. The right certificate in event management can provide you with the skills, credibility, and connections to take your event planning to the next level. This article will explore how to become a certified event planner by obtaining the top certifications for aspiring and experienced event planners alike.
Before We Get Started… Let's Explore How to Become an Event Planner?
Have you ever dreamed of coordinating unforgettable weddings, organizing exciting conferences, or producing glamorous galas? In learning how to become an event planner, you can turn these visions into reality by managing every detail of corporate functions, social celebrations, nonprofit fundraisers, and other events. 
Entering the event planning profession takes dedication but rewards you with a fast-paced creative career. Follow these steps to launch a successful career in event planning:
While there are no mandated educational requirements, certain degrees, and event planning courses can provide a valuable foundation of knowledge. Popular options include majors in hospitality management, meeting and event planning certification, communications, marketing, or business. 
Look for event planning programs that allow you to take specialized electives in key areas like Event Operations, Design and Decor, Catering/Food & Beverage, Marketing and PR, Budgeting and Finance, and Contracts and Legal Issues.
Look for internships, volunteer opportunities, and entry-level roles at event planning companies, entertainment venues, hotels, convention centers, catering firms, and corporate meeting departments. Build expertise by helping coordinate small events like meetings, fundraisers, and community functions. Progress to lead coordinator of medium-sized events. Eventually oversee large-scale events like conventions, festivals, weddings, and more. 
Key skills to develop: client relations, vendor management, budget management, on-site facilitation, troubleshooting, and staying calm under pressure. Gain exposure to diverse event types and audiences. Some specialize by obtaining a corporate event planning certification, event coordinator courses, meeting and event planning certification, or with a certificate in event management.
Explore our Event Management Software
Earn Relevant Certifications
Industry certifications showcase specialized knowledge and abilities in key areas and are obtained by taking event coordinator courses for these certifications:
Overall Event Management - CMP, CMM, CPCE

Special Events - CSEP 

Event Technology - CMP, CTA 

Sustainable Events - SITES

Health and Safety - GBAC, Crowd Management

Diversity, Equity, and Inclusion - MPI, PCMA DEI certificate in event management

And more meeting planning certificates we'll explore in this article!
Choose credentials that align with your interests and career goals. Use prep materials, event planning courses, and exams to earn certifications and maintain them through continuing education.
Join Professional Associations 
In addition to education and experience, joining industry associations provides invaluable connections and resources to accelerate your event planning career. Top organizations include Meeting Professionals International (MPI) and Professional Convention Management Association (PCMA).
With over 18,000 members globally, MPI offers education, networking, job boards, research, and more for corporate, agency, and independent planners. Local MPI chapters hold events to connect members, often featuring expert speakers and panel discussions. You can learn industry trends, challenges, and best practices while building your local network. Doing this while having a corporate event planning certification and meeting and event planning certification will help tremendously.
PCMA focuses on business events through networking, training, advocacy, and other initiatives. The organization has over 7,000 members globally and provides job search tools specifically for corporate planners. You can access a mentorship program to learn from experienced planners. PCMA also hosts an annual Convening Leaders conference for learning and engagement.
For certified event planners, look to the International Live Events Association (ILEA) and its local chapters. ILEA offers education, awards, publications, and idea sharing to advance special event careers.
Take advantage of member rates for conferences, workshops, publications, and certifications through these associations. Lending your time by volunteering for committees and helping at chapter events can further boost your network. Industry associations offer endless opportunities to learn, grow your skills, and build relationships to thrive in your event planning career.
Assemble photos, videos, testimonials, press coverage, creative samples, and metrics from successful events you coordinate. Include event summaries that highlight your responsibilities. This showcases your experience and abilities to clients and employers. As well as having the title of a certified event planner will be the feather in your cap.
Consider niche skills that set you apart like green event planning, virtual/hybrid event expertise, corporate team building, multicultural events, luxury weddings, and more. Gain advanced training and certifications in your specialty. Utilizing event management certification online can speed up the process by looking into those specializations such as corporate event planning certification.
Event planning is a dynamic field that requires constant learning and development. While formal education and certifications build your base knowledge, ongoing education by obtaining meeting and event planning certifications keeps your skills sharp in this rapidly evolving industry.
Stay up to date by reading industry publications like Event Marketer, Event Solutions, and Meetings Today. Subscribe to newsletters and blogs from respected event pros. Listen to podcasts covering relevant topics like technology, design trends, event psychology, and management strategies.
As stated before, event management certification online is the quickest and possibly easiest solution. Watching webinars and taking online event planning certification courses on emerging event technology, social media marketing, and other tactical skills. Sign up for online event planning certification and continuing education credits through industry groups to keep certifications current.
Identify potential mentors among experienced planners at influential companies and agencies. Reach out to request informational interviews and ongoing advice. Learn from their experiential knowledge.
Stay inspired by visiting innovative events, venues, and pop-up experiences. Immerse yourself in the community of creative professionals like stylists, designers, producers, and technical directors who can teach new perspectives.
In this fast-moving field, continuing education ensures you offer clients cutting-edge event experiences. Lifelong learning also fuels passion and creativity to thrive as a certified event planner.
Success comes down to the flawless execution of myriad details. Stay organized, meet deadlines, and prepare for anything. Bring vision to life through lighting, decor, audiovisual, entertainment, catering, and other elements. 
Focus on Clients and Attendees 
Understand stakeholder needs, frustrations, and motivations. Provide exceptional service and exceed expectations. Build relationships, not just plan logistics.
Flexibility is key as unexpected challenges arise. Swiftly solve problems with creative solutions. Pivot as circumstances change. Offer options and alternatives to all stakeholders. Never pass up on opportunities such as completing a meeting planning certificate or an event planning certificate online.
Juggling vendors, stakeholders, and moving parts causes immense pressure. Split large tasks into smaller steps. Don't micromanage your team. Prevent burnout through self-care. Reflect on wins. With the right blend of education, experience, skills, and drive, you can turn your passion into a thriving career coordinating events that create lasting memories.
Top 10 Event Planning Certificates
1. CMP (Certified Meeting Professional)

With over 30,000 active professionals, the Certified Meeting Professional (CMP) credential is considered the leading certification for meeting and event planners who are looking for meeting planning certificates. It is administered by the Events Industry Council, an association that offers education, networking, and other resources for event professionals. 
The CMP provides an in-depth understanding of the key knowledge required to produce sophisticated meetings and events. The exam covers topics like financial management, ethics, event design, logistics, marketing, and adult learning principles. Eligibility requires full-time work experience in a planning or supplier role. Prep event coordinator courses or event planning courses and study guides are available to help you prepare for the rigorous exam. 
Earning the CMP shows mastery of the skills needed throughout the meeting and event planning certification process. It demonstrates credibility and a commitment to the profession. The certification is globally recognized and many employers specifically seek out planners who hold the CMP designation. It can help open up job opportunities, negotiate higher salaries, and elevate your expertise. Throughout their careers, CMP-certified professionals must maintain the credential through recertification and continuing education.
2. CSEP (Certified Special Events Professional)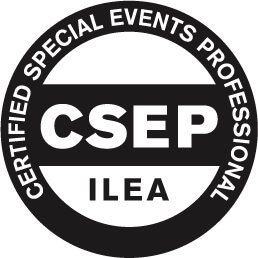 For planners who specialize in high-end special events and would like to get a meeting planning certificate for that, the Certified Special Events Professional (CSEP) program focuses on advanced skills and expertise. The CSEP is administered through the International Live Events Association (ILEA), a membership organization for special event professionals. 
To qualify for the CSEP exam, you must have at least 5 years of full-time experience planning and executing special events. Earning the CSEP allows the use of the prestigious designation and demonstrates in-depth expertise on par with top-tier professionals. It can enhance your reputation, open up senior leadership roles, and give you a distinct advantage in the field. It is internationally recognized as the pinnacle for established certified event planners.
3. CPCE (Certified Professional in Catering and Events)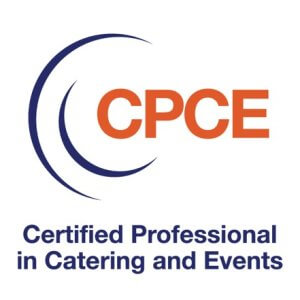 For planners who coordinate catering and large social events and would like to obtain a meeting planning certificate for this specialization, the Certified Professional in Catering and Events (CPCE) credential offered through the National Association for Catering and Events (NACE) provides targeted knowledge. The CPCE focuses specifically on catering sales and execution for corporate and social events. If these are the types of events that your host then this may be a corporate event planning certification you want to pursue.
Earning the CPCE demonstrates your skills in managing all the intricacies of catering and event operations for memorable dining experiences. This versatile certification can boost your career as a catering director, hotel sales manager, corporate in-house planner, wedding and social event planner, and related roles. The CPCE provides employers, clients, and peers assurance that you have achieved catering and event management expertise. This is a must-have corporate event planning certification.
4. CMM (Certificate in Meeting Management)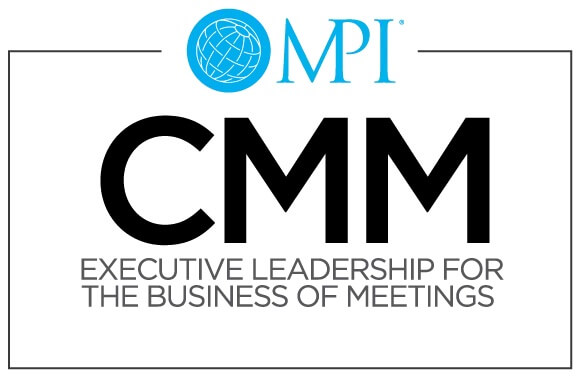 For event planners looking for core education applicable to all meeting industry roles, the Certificate in Meeting Management (CMM) provides essential knowledge in its meeting planning certificate. This program was developed by MPI, the leading global association for the meetings industry with a membership of over 19,000.
You can take CMM event coordinator courses that are online event planning certification for flexibility, in-person training for networking, or through a blended approach. Programs range from a 5-day basic CMM curriculum to earn the initial certification, up to 2-3 weeks for the advanced CMM-H (Hospitality) focus. Ongoing recertification is required through continuing education. The convenience of event management certification online though makes this one of the more obtainable certifications.
Earning your CMM shows you have developed core competencies to professionally plan and execute all types of meetings. It provides career development for corporate, independent, association, or agency planners. The CMM advantage can strengthen your expertise and elevate your standing as a strategic meetings management professional.
5. CTA (Certified Tourism Ambassador)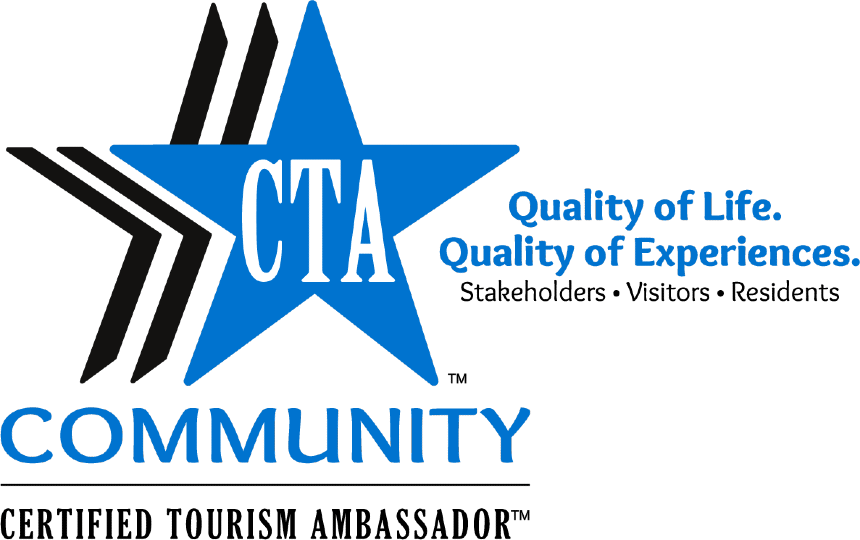 For planners who manage events tied to specific destinations, the Certified Tourism Ambassador (CTA) program offered through Destination Marketing Association International equips you with specialized local expertise. The CTA teaches planners how to best promote local assets to enhance programs and encourage tourism while obtaining the meeting planning certificate.
Having the CTA certification shows you can maximize a location's appeal and potential. It allows planners to add unique value that brings meetings and events to life in a destination. Visitors also appreciate a knowledgeable ambassador who can provide the best local recommendations. The CTA empowers planners as advocates for their communities.
6. SITES (Sustainable Sites Professional)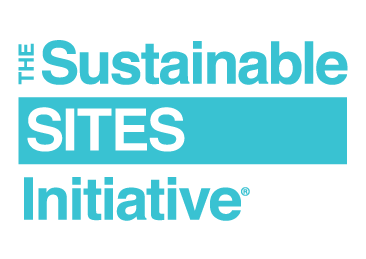 With sustainability an increasingly prioritized issue worldwide, events also need to mitigate their environmental impacts. The Sustainable Sites Professional (SITES) certification demonstrates expertise in ecologically responsible event planning.
Developed by Green Business Certification Inc., the SITES program teaches comprehensive best practices for sustainable design, construction, operations, and maintenance. Planners can apply these concepts to minimize the footprint of meetings, festivals, conferences, and special events.
Having the SITES planner certification helps you stand out to event organizers, venues, and clients looking to operate sustainably. It showcases abilities to plan greener events and strengthens corporate social responsibility. With growing stakeholder concerns, the expertise of a SITES-certified professional provides confidence in responsible practices.
7. GBAC (Global Biorisk Advisory Council)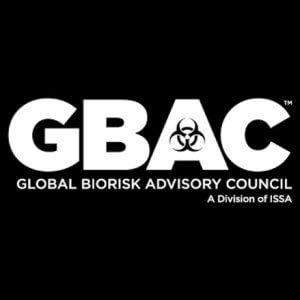 With health and safety, a top priority since the pandemic, GBAC credentials demonstrate expertise in outbreak prevention, response, and control. GBAC, or Global Biorisk Advisory Council, provides training and facility accreditation focused on infection risk mitigation.
Event professionals can pursue the GBAC Fundamentals event planning certificate online to gain knowledge about reducing contamination risks and following protocols for infectious disease situations. Applying these practices at events helps protect public health. The training must be renewed annually.
GBAC credentials illustrate best practices for planning safer events and maintaining contamination readiness. For planners, this specialized expertise in health protocols is increasingly valued by event professionals and attendees.
8. Crowd Manager Certification 

Developing crowd management skills is vital for organizing smooth, safe large events. The Crowd Manager Certification offered through the International Association of Venue Managers (IAVM) provides training tailored specifically for this critical need. 
With the Crowd Manager Certification, planners expand their skillset to handle crowds at concerts, festivals, conventions, sporting events, and similar large gatherings. Applying these safety and risk management techniques provides greater confidence for clients choosing your services. You also gain tools to address the complexities of moving crowds and keeping participants secure.
Learn More Crowd Manager Certification 
9. BASSET (Beverage Alcohol Sellers and Servers)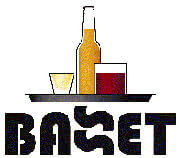 For planners who manage events with alcohol service, getting BASSET certified illustrates responsible practices around alcoholic beverages. BASSET stands for Beverage Alcohol Sellers and Servers Education and Training. It provides instruction on complying with liquor laws and creating regulated, controlled environments when serving alcohol.
Having a BASSET certification on your resume assures clients of your abilities to handle event alcohol management properly. You exhibit due diligence in mitigating risks and supporting safe, legal alcoholic beverage service. This expertise provides added value for planners coordinating weddings, fundraisers, corporate receptions, and similar events.
10. Diversity, Equity, and Inclusion Certifications
To demonstrate competencies in planning inclusive, accessible events, specialized diversity, equity, and inclusion (DEI) certifications are available. Programs are offered through MPI, PCMA, and other respected organizations.
The curriculum guides addressing biases, ensuring representative participants and vendors, creating welcoming environments, and building equality into all event elements. Planners gain strategies for supporting marginalized communities through intentional programming, marketing, staffing, and activities.
Earning a DEI-focused certification illustrates your commitment to meaningful progress on these issues. It equips planners to thoughtfully respond to the diverse needs of event audiences and stakeholders. For corporations, associations, nonprofits, and public events, a certified planner's expertise can elevate inclusion efforts.
 As society focuses more on DEI, credentials in this area show you prioritize these values and can navigate related complexities. Specialized knowledge provides a key advantage in the profession.
Start Advancing Your Event Planning Career
Obtaining a certificate in event management is a strategic investment to boost your event planning career. The event planning programs above allow you to showcase specialized skills and mastery of key topic areas. Review the options to determine certifications that best fit your professional goals and growth objectives. 
Look for prep event planning courses, training, and exam logistics that suit your schedule and learning style. For instance, opt for flexible online event planning certification, use self-study options, or enroll in intensive multi-day in-person boot camps. Successfully earn credentials in your targeted focus areas. Taking advantage of event management certification online will help tremendously by earning your event planning certificate online.
Then promote your new certifications to open up more job opportunities, secure promotions, demonstrate expertise to clients, and further distinguish yourself. Combining the right experience and certifications will take your career to the next level as a skilled, knowledgeable event planning leader prepared to deliver incredible experiences.
FAQs
What type of certifications or experience do you need to succeed as an event planner?
CMM: Certification in Meeting Management: The CMM event planning program is particularly important for the events industry, as event organizers must understand and utilize data, learn to mitigate risks, and develop management and leadership skills for events to succeed.
How to become an event planner from scratch?
These are five basic steps to Becoming an Event Planner:
Complete a bachelor's degree. Generally, professionals are required to earn a bachelor's degree in meeting and obtain a certificate in event management.

Get hands-on experience.

Learn industry technology.

Choose a specialization.

Create a portfolio.
How to become an event planner, locally?
Generally, professionals are required to earn a bachelor's degree in meeting and event management. Some of the event coordinator courses or event planning courses that students may complete in these event planning programs include human resource management, event sales and sponsorships, financial accounting, agreement negotiating, and relationship management.  And obtaining a certificate in event management even further increases your marketability as an event planner. To increase the likelihood of success, try to find a good event planning certificate online. Locals will take notice of the event planning program you've started when learning how to become an event planner.
What is a DES certification?
Digital Event Strategist - The Digital Event Strategist is responsible for developing and administering a virtual/online event planning certification that includes owned, partnered, and sponsored events. This event management certification online is the best way to quickly show your sponsors the conference will be a success.  It all starts by searching for an event planning certificate online.
What is CSEP certification?
The Certified Special Events Professional (CSEP) designation was established in 1993 to recognize event professionals who have successfully demonstrated the knowledge, skills, and ability essential to perform all components of a special event. Obtaining this certificate in event management means you have what it takes to work with coordinating specialized events.
What is the difference between ASEP and CSEP?
Now the INCOSE certificate in event management has an entry-level Associate Systems Engineering Professional (ASEP) for those who do not yet have the requisite years of Systems Engineering experience. The ASEP requires and uses the same exam as CSEP. Upon achieving at least five years of SE experience, the ASEP can transition to a CSEP certificate in event management.
---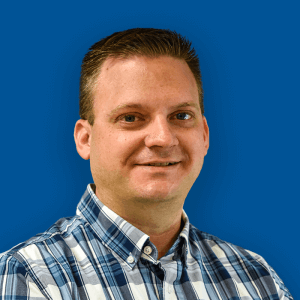 Nick Armstrong
Nick Armstrong is a Senior Support Specialist at Engineerica Systems, Inc. He finds great satisfaction in helping administrators become familiar with academic and conference software, maximizing the potential of available features. Troubleshooting challenging technical issues alongside his support team keeps his work engaging and dynamic. Nick's journey into tech support started with a web development class in high school, which sparked his interest in technology's potential for improving everyday life. After serving in the military, he pursued a degree in computer programming, obtained IT certifications, and worked various IT positions before joining Engineerica Systems in 2012. When it comes to success, Nick believes in the power of persistence, visualization, and courage. Outside of work, he enjoys outdoor activities like kayaking, swimming, and hiking, as well as indulging in his tech interests like building computers and playing video games, along with other hobbies like bowling, gardening, building Lego sets, and finishing several woodworking projects.
---
Related Articles