15 Unique Virtual Event Ideas for Companies 
As virtual events become a lasting presence, the resurgence of in-person gatherings may be prompting you to search for innovative virtual event ideas for companies. The good news is that the realm of virtual event management software has swiftly advanced, enabling organizers like you to orchestrate distinctive online occasions. These experiences not only facilitate your objectives but also captivate and gratify your participants. While virtual events may never fully replicate the in-person ambiance, we are confident that achieving a well-rounded experience-melding entertainment, networking, and education—is entirely feasible. 
How to Organize a Virtual Conference?
If you're looking for unique virtual event ideas to engage your audience, consider these 15 creative options:
1.Digital Photo Booth
Set up virtual photo booths or encourage attendees to take selfies related to the event theme and share them on social media or within the events attendee app Social Wall. 
2. Virtual Holiday Party
Don't let physical distancing stop you from celebrating holidays together. A virtual holiday party lets remote teams socialize in a relaxed environment. Mail party supplies and treats to attendees ahead of time to make it festive. During the event, play games like trivia and ugly sweater contests. You can even host a virtual secret Santa gift exchange.  
3. Virtual Cocktail Party
Offering a virtual cocktail party at a virtual conference can provide a fun and social experience for attendees, complementing the more serious and professional aspects of the event. 
4. Wellness Retreat
With everyone working from home, a virtual wellness retreat helps employees destress and practice self-care. Book virtual sessions like yoga, meditation, cooking classes, or art therapy. Mail wellness boxes with face masks, healthy snacks, candles, and cozy socks to set the mood. A wellness retreat makes for a refreshing break. Use our event technology tool named Conference Tracker for the Wellness Retreat registration and even charge the attendee a fee for this option. 
5. Virtual Fitness Class
Provide a fitness class such as Yoga, Zumba, or Pilates to reduce Zoom fatigue, promote well-being, engage attendees.  
6. Online Movie Night
For a casual virtual event, host an online movie night for customers or employees. Choose a streaming service that allows for simultaneous watching. Offer movie trivia before the show. Enhance the experience by mailing popcorn and other movie snacks. An online movie night is a fun morale booster. 
7. Online Networking Mixer
Networking is vital for driving connections, even remotely. A virtual networking mixer enables attendees to connect in a more casual atmosphere. Use breakout rooms for small group conversations. Play icebreaker games to spark discussions. A mixer gets people engaged.  
8. Virtual Run/Walk
Host a virtual run or walk event to promote health and wellness while raising funds for charity. Participants can run or walk on their own and track progress through apps. Offer prizes and swag bags. Consider partnering with a charity that resonates with your audience. 
9. Online Cooking Class
A virtual cooking class allows professional chefs or internal employees to showcase their culinary skills while teaching others. Attendees can order ingredients ahead or grab items from their kitchen. Have the chef demo recipes live, taking questions. Consider breaking into smaller groups to increase interaction. Manage cooking class registration and promotion with ease using Conference Tracker.
10. Virtual Game Show
Who doesn't love a game show? Create a live game show experience online, including favorites like trivia, word puzzles, scavenger hunts, and more. Showcase employee expertise by having them host different rounds. Award prizes to winners and share funny bloopers. Game shows make for lively virtual events.  
11. Online Talent Show
A virtual talent show gives employees or customers the chance to showcase their talents, from singing and dancing to juggling and comedy. Invite submissions of prerecorded videos or have performers go live. Amp up the fun with an online audience vote for favorites. Consider offering gift cards or swag to winners. 
12. Virtual Field Trip
Just because you can't visit somewhere in person doesn't mean you can't experience it. Take your audience on virtual field trips to interesting locations. Tour museums, learn about foreign countries, or explore national parks through live-streamed video and expert guides. Virtual field trips make learning interactive. Easily schedule live streams and promote your virtual trip with Conference Tracker tools.
Explore Conference AttendeeExplore Conference Leads
13. Virtual Meditation Class
Offering a virtual meditation class can contribute positively to the overall experience for attendees by reducing stress, and increasing focus. Manage meditation class registration and promotion with ease using Conference Tracker.
14. Customer Appreciation Party
Thank loyal customers with a virtual appreciation party. Mail gift boxes in advance filled with branded products, sweet treats, and discounts. During the online event, recognize top customers with games and prizes. Share behind-the-scenes peeks into your company. 
15. Virtual Pet Show
Here's an engaging event sure to deliver smiles: Host a virtual pet show allowing employees or customers to show off their furry companions. Categories can include best trick, cutest pet, owner/pet lookalike, and more. Offer fun prizes for winners. A pet show is a lighthearted way to connect. Collect pet registrations and process entries seamlessly with Conference Tracker. 
 No matter the virtual event format you choose, the key is driving interactivity. Creative online events focused on engagement can build brand awareness, increase accessibility, generate additional revenue, and more. With these unique virtual event ideas and the power of Conference Tracker, you're sure to host successful online events with ease. 
FAQs
What is a virtual event?
A virtual event is an event that takes place in a digital or online environment rather than in a physical location. It leverages internet technologies to connect people, allowing them to participate, interact, and engage remotely from their computers, smartphones, or other internet-enabled devices. Virtual events are designed to replicate the key elements of traditional in-person events, such as conferences, seminars, trade shows, workshops, product launches, networking events, and more. 
Virtual events can take various forms, including: 
Webinars:

Online seminars, workshops, or presentations conducted in real-time, where participants can listen to the speakers and interact through chat or Q&A features.

 

Virtual Conferences:

Multi-session events with keynote speakers, breakout sessions, virtual exhibition halls, and networking opportunities.

 

Virtual Trade Shows:

Online exhibitions that showcase products and services, enabling attendees to interact with exhibitors, view demos, and gather information.

 

Virtual Meetings:

Remote meetings that can range from one-on-one conversations to large group discussions.

 

Virtual Workshops:

Interactive sessions where participants collaborate on specific topics or projects.

 

Virtual Concerts or Performances:

Live-streamed music, theater, or entertainment events.

 

Virtual Career Fairs:

Online job fairs where job seekers can explore job opportunities and interact with recruiters.

 
Advancements in technology have made virtual events increasingly popular and accessible. They offer several benefits, such as cost-effectiveness, accessibility regardless of location, reduced travel expenses and carbon footprint, the ability to reach a wider audience, and data analytics to measure attendee engagement and behavior. However, they may also present some challenges, such as ensuring reliable internet connections, maintaining audience engagement, and recreating the networking and social interactions typical of in-person events. 
How do you make a virtual event fun?
Making a virtual event fun requires careful planning and creativity to engage attendees and keep them entertained throughout the experience. Here are some strategies to make your virtual event enjoyable and memorable: 
Virtual Games and Activities:

Introduce online games, virtual scavenger hunts, or team-building activities to break the ice and create a fun atmosphere.

 

Engaging Speakers and Entertainment:

Invite dynamic speakers, entertainers, or performers who can captivate the audience and bring energy to the event.

 

Networking Opportunities:

Facilitate networking sessions using virtual breakout rooms or networking platforms to allow attendees to connect and build relationships.

 

Interactive Workshops:

Host interactive workshops or masterclasses where attendees can learn new skills or engage in hands-on activities.

 

Testimonials and Success Stories:

Share success stories or testimonials from previous event participants to build anticipation and excitement for the current event.

 

Social Media Engagement:

Encourage attendees to share their experiences on social media using event-specific hashtags, creating a sense of community and interaction.

 
Remember, the key to making a virtual event fun is to create an engaging and interactive experience that addresses the attendees' interests and needs while fostering a sense of connection and enjoyment throughout the event. 
What are some ideas to keep attendees engaged at a virtual event?
Keeping attendees engaged at a virtual event requires thoughtful planning and a variety of interactive elements. Here are some creative ideas to help you achieve that: 
Interactive Polls and Surveys:

Conduct live polls and surveys throughout the event to gather feedback, opinions, and preferences from attendees. Display the results in real-time to foster engagement.

 

Gamification:

Implement gamification elements such as leaderboards, points, badges, and rewards to encourage participation and competition among attendees.

 

Live Q&A Sessions:

Host live Q&A sessions with speakers or panelists, allowing attendees to ask questions and receive immediate responses.

 

Virtual Breakout Rooms:

Organize smaller group discussions or networking sessions in virtual breakout rooms, enabling attendees to connect and engage on specific topics.

 

Live Chat and Discussion Boards:

Provide a live chat feature or discussion boards where attendees can share thoughts, ask questions, and interact with each other.

 

Engaging Speakers and Content:

Invite dynamic and influential speakers who can deliver captivating presentations or performances to hold attendees' attention.

 

Hands-On Workshops:

Conduct interactive workshops or training sessions that allow attendees to actively participate and learn new skills.

 

Virtual Scavenger Hunts:

Organize online scavenger hunts with clues or challenges related to the event, encouraging attendees to explore the virtual platform.

 

Surprise Giveaways:

Surprise attendees with unexpected giveaways or contests, adding an element of excitement.

 

Live Entertainment:

Incorporate live performances, musical acts, or magic shows to entertain attendees during breaks or at the end of the event.

 

Social Media Engagement:

Create social media challenges, live streams, or hashtag campaigns to encourage attendees to share their event experiences on various platforms.

 

Animated Visuals and Graphics:

Utilize engaging animations, graphics, and videos to keep the visual aspect of the event dynamic and appealing.

 
Remember that the success of keeping attendees engaged lies in a mix of interactive and diverse activities that cater to different interests and preferences. The more opportunities attendees have to actively participate, network, and learn, the more engaged they are likely to be throughout the virtual event. 
How do you gamify a virtual event?
Gamifying a virtual event involves incorporating game-like elements and mechanics to make the experience more interactive, enjoyable, and engaging for attendees. Here's a step-by-step guide on how to gamify your virtual event: 
Choose the Right Platform:

Select a virtual event platform or attendee app like Conference Tracker that supports gamification features.

 

Points and Leaderboards:

Assign points to attendees for specific actions, such as attending sessions, asking questions, engaging in polls, or visiting virtual booths. Display a leaderboard to showcase top performers and encourage healthy competition.

 

Badges and Rewards:

Design virtual badges that attendees can earn by completing tasks or achieving milestones during the event. Offer rewards such as discounts, access to exclusive content, or entry into prize draws for badge earners.

 

Scavenger Hunts:

Organize virtual scavenger hunts where attendees must find hidden items or solve challenges within the event platform to earn points or badges.

 

Trivia and Quizzes:

Host interactive quizzes or trivia games related to event content, encouraging attendees to test their knowledge and compete for rewards.

 

Networking Games:

Introduce icebreaker games or networking challenges that incentivize attendees to connect with each other and foster new relationships.

 

Team Challenges:

Divide attendees into teams and present collaborative challenges that encourage teamwork and communication.

 

Interactive Polls and Surveys:

Use polls and surveys as mini-games to gather feedback, and reward participants for their responses.

 

Story-Based Activities:

Create story-based activities or quests that unfold throughout the event, guiding attendees on an engaging journey as they complete tasks.

 

Unlockable Content:

Offer exclusive content or bonus sessions that attendees can unlock by reaching certain milestones or accumulating points.

 

Live Mini-Games:

Integrate live mini-games or quizzes during event breaks to keep the energy high and maintain attendee engagement.
Remember to strike a balance between gamification and the core purpose of your virtual event. The gamified elements should enhance the overall experience and reinforce the event's content and objectives, rather than overshadowing them. Additionally, keep the gamification mechanics simple and intuitive, as attendees should be able to participate without any confusion or technical difficulties. 
How do I make my virtual event successful?
Creating a successful virtual event requires careful planning, effective execution, and a focus on attendee engagement. Here are some key steps to make your virtual event a success: 
Clearly Define Objectives:

Start by setting clear and measurable objectives for your virtual event. Determine what you want to achieve, such as increasing brand awareness, generating leads, educating attendees, or fostering networking opportunities.

 

Choose the Right Virtual Event Platform:

Select a virtual event platform or attendee app like Conference Tracker that supports gamification features.

 

Plan Engaging Content:

Develop a well-structured agenda with a mix of formats, such as keynote speeches, panel discussions, workshops, interactive sessions, and entertainment segments. Ensure your content is relevant, valuable, and tailored to your target audience.

 

Test Technical Setup:

Conduct thorough testing of all technical aspects, including the virtual event platform, audio/video equipment, internet connections, and any interactive tools you plan to use. Address any potential issues beforehand to avoid disruptions during the event.

 

Promote Your Event:

Implement a comprehensive marketing strategy to generate interest and attract attendees. Utilize email marketing, social media, online advertisements, and partnerships to reach your target audience effectively.

 

Offer Pre-Event Engagement:

Build anticipation by offering teasers, sneak peeks, or pre-event activities that pique attendees' interest and encourage early registration.

 

Provide Networking Opportunities:

Facilitate networking among attendees through virtual breakout rooms, matchmaking features, or networking lounges. Encourage interaction and connections between participants.

 

Maximize Audience Engagement:

Incorporate interactive elements such as live polls, Q&A sessions, chat features, and gamification to keep attendees engaged throughout the event.

 

Invest in Professional Production:

Ensure high-quality production standards for all presentations, including audio, video, and visuals. Professional production values enhance the event's credibility and attendee experience.

 

Facilitate Q&A Sessions:

Allocate sufficient time for Q&A sessions after each presentation or panel discussion. Addressing attendee questions fosters a sense of interactivity and personalization.

 

Monitor Attendee Feedback:

Gather feedback from attendees during and after the event. Use surveys and polls to understand their experience and identify areas for improvement.

 

Measure Success:

Analyze relevant metrics, such as attendee engagement, registration numbers, lead generation, and post-event conversions, to evaluate the success of your virtual event against your objectives.

 

Continuous Improvement:

Use insights from attendee feedback and performance metrics to improve future virtual events continually. Implement lessons learned to refine your strategies for upcoming events.

 
By following these steps and dedicating time and effort to planning, promotion, and execution, you can create a successful virtual event that delivers value to your attendees and achieves your goals. 
---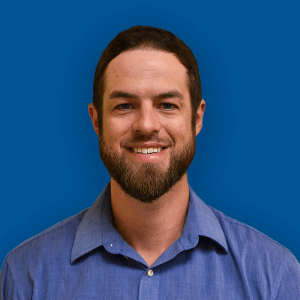 Chadd Blodgett
Chadd Blodgett is a Business Development Manager with over 10 years of dedicated service at Engineerica Systems. Post his graduation from the University of Central Florida, Chadd embarked on his journey with Engineerica Systems, nurturing impactful partnerships and fostering business growth. Chadd is an expert in both the event management industry and in Higher Education. Beyond the professional sphere, Chadd prioritizes quality time with his family and has a passion for fitness.
---
Related Articles