Peer Tutor Trainings that Inspire, Educate, and Challenge
Peer Tutor Trainings that Inspire, Educate, and Challenge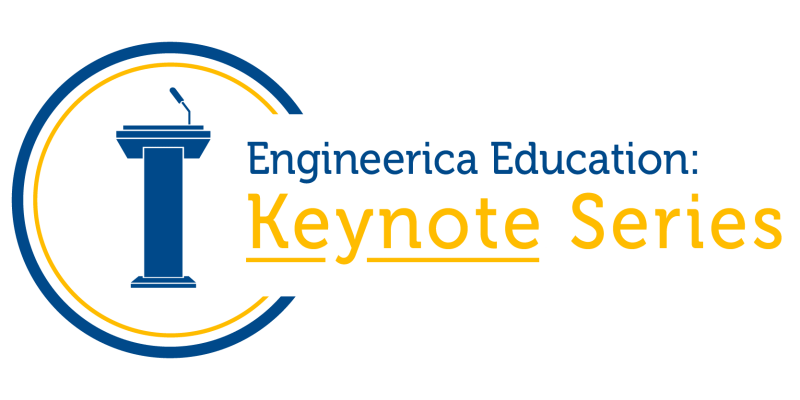 Engineerica Systems is pleased to present our monthly Engineerica Education Keynote Series, where we offer a complimentary webinar hosted by a thought leader in a field relevant to our audience of higher education professionals.
For this month's session, we welcomed Dr. Daniel Sanford to speak about a topic that comes up a lot among our clients: Tutor Training. Dr. Sanford is the Director of the Center for Teaching and Learning at Boise State University. He's also the co-author of the Rowman and Littlefield Guide to Learning Center Administration, among other books. He's presented to several conferences on learning centers and gave our attendees some great thoughts on best practices for training their peer tutors during this recent session.
If this is a topic you're interested in, we encourage you to watch the recording of Dr. Sanford's presentation. In this post, we'll break down some of the major points he covered, to give you a preview of the webinar's content.

Getting Tutors Involved and Invested
Dr. Sanford began by sharing his own experiences with training as a peer tutor. He found it boring and later realized it was not based on the latest research on how people learn. Our own experience working with learning center managers has taught us that this isn't an uncommon reaction! It's not easy to create relevant and engaging training but Dr. Sanford asked attendees to think about times when THEY felt involved and invested in their work. He then challenged them to consider the attributes of those experiences.
The key is to carry those attributes over to tutor training, and he shared some ways to do that in the session. He emphasized that the feeling of engagement doesn't just "happen," and that tutor training can be the number one way to make students feel engaged and invested. In other words, it's time to stop looking at tutor training as a necessary evil part of onboarding and start looking at it as an essential but powerful tool in your center's strategy.
The Case for Tutor Training
There's no getting around it. A good, thorough tutor training program is expensive, but, Dr. Sanford says, it's an investment that's worth it. It has a real and measurable effect on tutor strategies, and without it, students and tutors will develop preconceptions about tutoring that can have a detrimental effect on tutoring sessions. Untrained tutors, he explained, are less effective, rely more on explanations, use less active helping strategies, and fewer learning strategies.
What Goes Into the Tutor Training?
Of course, Dr. Sanford spent much of the time discussing how to build effective tutor training. To get the full recap, you'll have to watch the recording, but here are a few highlights:
The content itself is not as important as providing tutors with the space to discover what they need to know. Tutors are mature learners, and by using a

constructivist

training style, Dr. Sanford emphasizes that they will be treated as such. This is also appropriate because constructivism itself is the basis for tutoring sessions.

When to train is an important consideration. While it may seem like it makes sense to hold training at the beginning of the term, Dr. Sanford revealed that this is not the best tactic. Trainings that take place during the term when tutors have already begun working are more effective.

You wouldn't expect tutors to get behind a podium and lecture to their tutees, so you should avoid doing that in training. In other words, as Dr. Sanford explained, whatever you want your tutors to do in their sessions, you should model in the training.
Watch the full webinar recording to learn more about how to create effective and engaging tutoring training programs, and be sure to join us for our next keynote session on Thursday, November 4th!