Attendance Tracking with RFID Technology
Using Radio-Frequency Identification (RFID) for attendance tracking offers a few advantages:
Speed: To record attendance, all you need is to bring the RFID tag within a proximity of about an inch from the reader.  The process is quick and there is no swiping or scanning involved.
Cost: RFID tags are amazingly cheap (less than 30 cents each for the RFID key fob).  The reader is also inexpensive (less than $30 each for a computer reader).
Convenience: The tag is provided in many forms including a key fob that can be attached to a keychain.  There is also an option for RFID wristbands.  The reader is compact and lightweight.
Security: The RFID tag does not carry any personal information and can be easily replaced if lost.
---
RFID Readers
We offer two types of RFID readers:
RFID Computer Reader
This lightweight and small reader connects to your computer to read the tags. The RFID computer reader costs $30. Here is a photo of the RFID computer reader and tag.  The Sharpie is used as a reference for the size of the reader and the gold RFID key fob on the right.
IMPORTANT: The RFID reader is an input device that connects to your computer just like a keyboard does. To capture the sign-in or sign-out, your computer must be running the AccuClass sign-in station in the foreground when the reader is used.  If you close AccuClass, minimize it, or switch away from it, then the sign-in or sign-out will NOT be captured.  In other words, you must dedicate the computer to running AccuClass while capturing the sign-ins or sign-outs with the RFID Reader.
Apple Mac Compatability
While the RFID reader shows the Windows logo on it, it should work with your Apple computers.  We tested the RFID reader on an iMac computer running OS X Yosemite and it worked fine.  All we needed to do was plug it into the USB port of the iMac and it was up and running.  You can verify that it works with your hardware by ordering one unit and testing it.
RFID Tags
The RFID tags are electronic chips located in a plastic enclosure and connected to a spiral antenna.  The tags come in many formats.  Pick the format that best meets your particular application:
(1) RFID Key Fob
The RFID key fob is easy to use and has inexpensive RFID tags.  The RFID key fobs cost 30 cents each and are sold in lots of 100.
Note: Blue RFID Key Fobs ship by default, but may be considered a special order as they come in a variety of other colors including red, gold, blue, green, black, and gray upon request.  
(2) RFID ID Cards
You can use special ID cards with an embedded RFID tag for the sign-in and sign-out process.  You can purchase a Card System from us or in some cases use an existing system, but please Contact our Sales Team for more info on this option.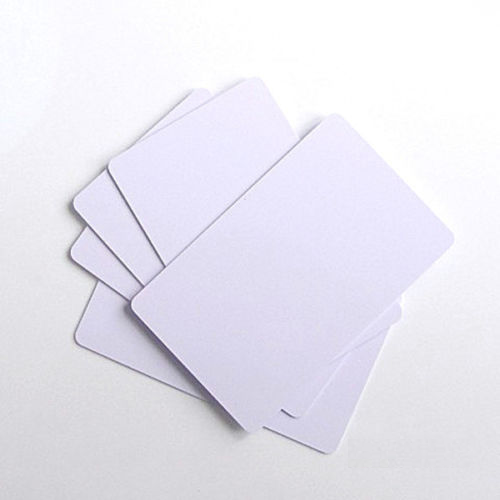 (3) RFID Wristbands
The RFID Wristbands are ideal for applications like gym membership.  The silicone wristbands are waterproof and available in all kinds of attractive colors and sizes.  Wristbands can be molded or screen printed with your custom logo or promotional message. Contact us with your requirements for a price quote.
---
Software Applications that Support RFID Technology
Currently, the following Engineerica software supports RFID technology:
(1) AccuClass: Classroom attendance tracking software.
(2) AccuClub: Club, gym, and other member attendance tracking software.
(3) AccuTrack: Academic Center Management Software.  Version 13 and later.
(4) AccuSQL: Academic Center Management Software with SQL Server backend.  Version 13 and later.
(5) AccuTraining: Cloud-based employee training tracker.
In addition, we are working on adding RFID technology support to the following software:
(6) Accudemia: Cloud-based academic center management software.
(7) AccuLite: Basic visits tracking software.
---
Ordering RFID Readers and Tags
To order RFID tags and readers, or for pricing info, simply contact us.