The Professional Pricing Society is Using Conference Tracker at their 28th Annual Event!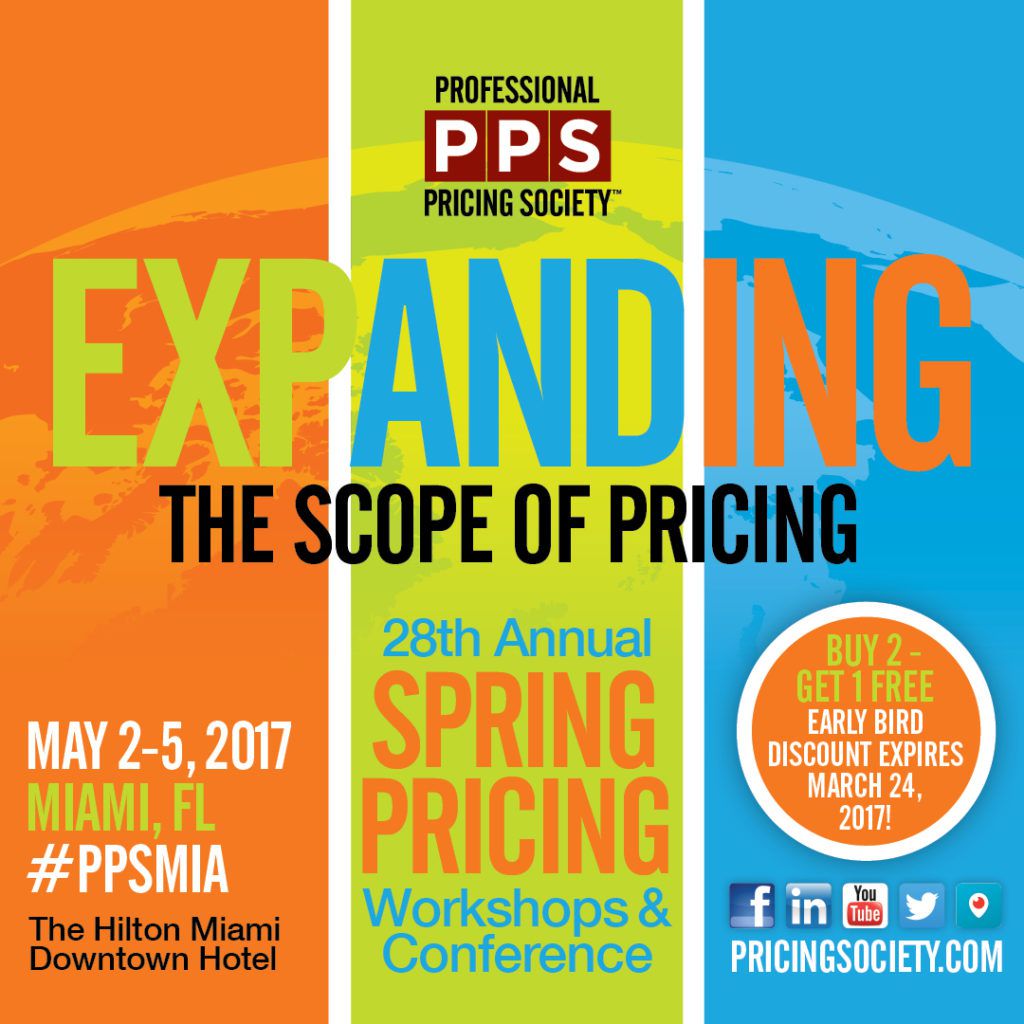 Engineerica is proud to announce that the Professional Pricing Society will be utilizing our Conference Registration and Event Management Software, at their 28th Annual Spring Pricing Workshops & Conference, which makes attendance tracking and networking so much easier for you!
Our Conference Tracking System allows for easy check-ins and check-outs for the hosts as well as real-time tracking of sessions, ability to customize and print registrations, the ability to see what sessions were a hit, with post conference analytics to help with planning future events.
The Professional Pricing Society (PPS) will be in Miami, FL hosting this event. At this conference, business professionals from leading companies deliver presentations and workshops that cover margin enhancement, revenue, management, sales, profitability, and more.
At the Professional Pricing Society Conference you will experience the following:
Networking
Keynote Speakers
Pricing Practitioners
Tools & Techniques
Configured Price Quote
Sales Enablement Breakout Tracks
For more information on this event, visit their website, pricingsociety.com
28th Annual Spring Pricing Workshops & Conference
The Hilton Miami Downtown Hotel
1601 Biscayne Blvd. Miami, FL 33132
May 2-5, 2017