Payment Processing Option in Conference Tracker
We have added a new major feature in Conference-Tracker.  Now you can have your attendees register and pay online prior to your conference.
You only need to configure CT with your PayPal account and you're ready to start accepting online payments.
To configure your account, first go to Settings and enter your PayPal email and the base registration fee, which will be charged to attendees regardless of what options they select when registering: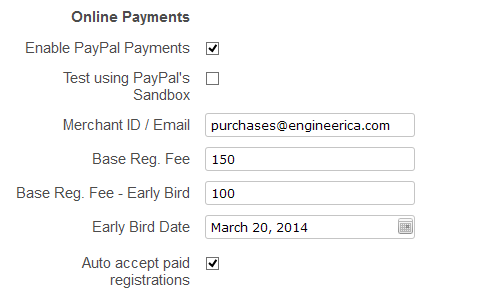 Then edit the registration form to include the options you want: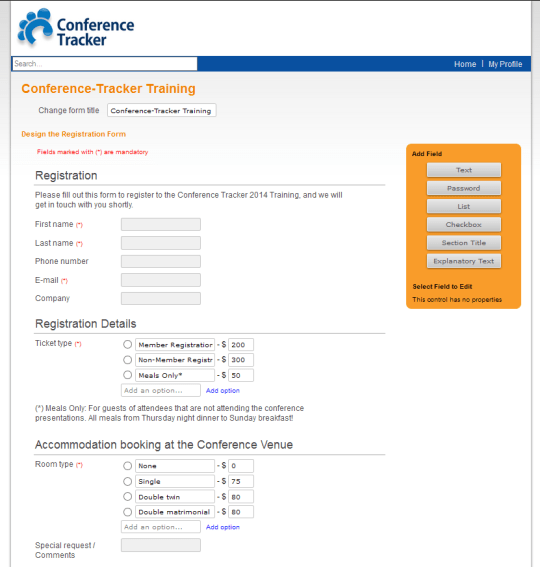 Then you can go to https://www.conftrac.com/#Registration/Share to share your registration form!
That way, future attendees can register and pay online in a matter of minutes.  Once an attendee gets registered, you can view their information: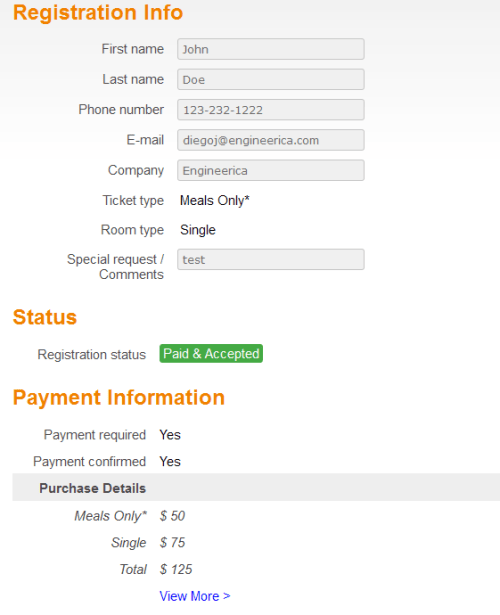 Want to try it on PayPal's Sandbox first?  Follow these steps:
1) Go to https://developer.paypal.com/ and login.
2) Click on Applications and then on Sandbox accounts.
3) Create a few customer accounts to test.  You should have also a test business account name like [you-email]-facilitator@somewhere.com
4) In Conference-Tracker, enter the Facilitator email and check the option to use PayPal's Sandbox.
5) You're done. Go to https://www.conftrac.com/your-domain-name and try it!