10 Best Event Registration Software Tools for Conferences and Meetings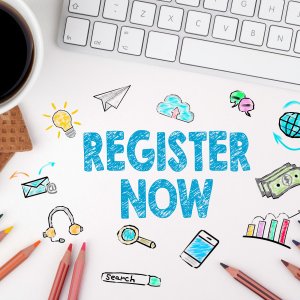 Planning and managing conferences and meetings can be a complex task. Whether you're organizing a small business seminar or large-scale international conference, the product you use to register attendees for and manage your event is a crucial component of your event's success. To streamline this process and ensure a seamless experience for both organizers and attendees, event registration software tools have become indispensable.
In this article, we'll explore some of the things you should look for in an event registration software system, as well as the ten best programs available in the market. These tools offer a range of features to make event planning, registration, and management more efficient and user-friendly. Whether you're a seasoned event organizer or a first-time planner, these software solutions can help you create a memorable and hassle-free experience for your participants.
Benefits of Using Online Event Registration Software
Using online event registration software offers numerous benefits for event organizers and attendees alike. Here are some key advantages to keep in mind:
Secure, Streamlined and Accessible Registration Process

Most online event registration software tools include secure payment processing options, making it easy for attendees to pay registration fees. This also boosts attendee confidence in the event's legitimacy and security. Additionally, these software programs allow attendees to sign up for events from anywhere, and eliminate the need for manual paperwork and long registration lines at the event venue, freeing up staff and volunteers of many administrative tasks, and making registration and the conference itself more accessible for a broader audience.

Real-Time Reporting and Analytics

Many registration software solutions offer real-time reporting and analytics dashboards. Organizers can track registration numbers, revenue, and other key metrics to make data-driven decisions and adjust their marketing strategies as needed. Event organizers can create custom forms and fields to collect specific information from attendees, such as dietary preferences and T-shirt size. This data can be invaluable for planning and personalizing the event experience.

Marketing, Promotion, and Communication Tools

Registration software often includes built-in marketing and promotional tools, such as email campaigns, social media integration, and discount code creation. Organizers can also easily communicate with registered attendees through automated email notifications and other communication platforms, such as the software's mobile app. This can include event updates, reminders, and other important information leading up to the event. Many registration platforms include surveys and feedback forms, allowing organizers to gather valuable insights and attendee feedback for future event improvements.

Cost Savings

Online registration can save money on printing and postage costs for paper registration forms and confirmations, and can reduce the need to excessive paper maps and handouts at the conference itself. Additionally, it can reduce the need for physical staff to handle registration.

Scalability

Online registration software is scalable and can accommodate events of various sizes, from small workshops to large conferences, without a significant increase in administrative effort.
How to Choose the Right Event Registration Software for Your Organization
Going into this search process, you want to make sure you're equipped to make an informed decision. Save yourself some time and energy by considering the following steps and factors BEFORE you look at your options.
Define Your Event Needs and Wants: First, determine the type and size of the event you're organizing. Is it a conference? A seminar? A trade show? Are you expecting a hundred people? A thousand? Ten thousand? What specific must-haves are you sure you'll need, and what's on your wishlist? Marketing tools? Onsite check-in? Does it need to be able to integrate with any of your other systems? (We have a list of features to consider in the next section!) Finally, consider your budget. There's no set rule for how much you should spend on an event registration tool vs. your event's overall budget, but have an idea of what you'd ideally want to spend, while also considering what other tools you might not need with the right software system.
Review Feedback: Take a look at some online reviews and seek recommendations from industry peers or colleagues who have experience with event registration software. Real-world feedback can provide valuable insights and can make it easier to narrow down your list to two or three finalists.
Break Down the Cost and Pricing Structure: Compare the pricing structures of the different options. Consider not only the initial cost but also any additional fees, such as transaction fees, subscription tiers, or attendee limits. Consider also any pricing advantages, such as discounts for renewal or discounts for multiple events throughout the year.
Test and Trial: Whenever possible, take advantage of free trials or demos offered by software providers. Testing the software with a mock event can help you assess its suitability for your needs. Come to demos prepared with questions about your unique event and its needs and ask to see it in action.
Features to Consider in an Event Registration Tool
We'll show you a list of various event registration programs available and cite some key features for each one, but here is a general list of features to keep in mind. It might help to rank these features in order of importance for your specific event. Everyone's list will be different!
Intuitive and straightforward registration process
Customizable registration forms
Support for various ticket types (e.g. early bird, VIP, group discounts) and pricing structures
Secure payment processing
Real-time registration tracking
Promotion and marketing tools
Custom branding and theming
Data collection, analytics, and ROI tracking
Automated attendee communication options
Mobile responsiveness and/or a dedicated mobile app
Integration capabilities with your other tools
Onsite check-in and badge printing
Scalability for larger events
Data security, privacy compliance, and consent management
Access to customer support and training
Custom reporting and exporting
Feedback collection tools
Networking and engagement features
Payment and fee options
Accessibility compliance
Multi-language support
Support for hybrid and virtual events
Access to content post-event
The Ten Best Event Registration Software Tools
1. Conference Tracker
Conference Tracker is a powerful all-in-one solution for events, with tools for event managers, vendors, and attendees. It features automated tracking tools, gamification for attendee engagement, credit tracking for continuing education events, and much more.
2. Cvent
Cvent is a comprehensive event management platform that allows you to automate tasks with the goal of allowing you to focus on your attendees. It's a mid-market platform that gets good marks for ongoing product support.
3. Eventbrite
Eventbrite boasts three different pricing models, two of which are pay-as-you-go. They receive high marks for their mobile check-in features and the ease with which users can create new events.
4. RegFox
RegFox allows you to pay per attendee, making it a good choice for events with a decent idea of their event size from the get-go. Their user registration process is rated as above average for this software category.
5. Eventzilla
Eventzilla offers a free trial and a usage-based pricing model. Users enjoy its gamification abilities and note is usefulness for non-traditional events, such as weddings and parties.
6. Whova
Offering discounts for multi-event packages, Whova is noted for being user friendly and has high ratings for its collaborative and feedback-collection features.
7. Bizzabo
Bizzabo boasts a higher price tag than normal at about $15k per year, but as it's mostly used by enterprise companies that makes sense. It also offers premium consulting services. Users generally praise the implementation process and the ability to create and assign different levels of security roles.
8. Boomset
Boomset has features to support both in-person and hybrid events. They get high marks for support of on-site tickets and registration, as well as for mobile check-in and payment processing.
9. Certain Event Management
Certain places an emphasis on the marketing side of event management, and on the data derived from the event. Clients praise their user registration process, email customization options, and staff management.
10. Stova (formerly Meetingplay & Aventri)
One of Stova's top-rated features is their virtual event platform, making this a good one to shortlist for virtual or hybrid events. Clients also like the contact list management and support for multiple events within the same platform.
Conclusion
Choosing the right event registration software tool is no easy task, given the number of choices on the market and the scale and scope of each of them. Think carefully about your event's needs and budget, not just for this year but for the years to come. No matter what, you'll likely want a platform that's flexible and easy to work with, not just for you, but for your attendees and vendors as well. The right platform can enhance your event, and an event management product like Conference Tracker has the flexibility to do just that. Talk to our team today to learn why our platform is one of the best on the market!
---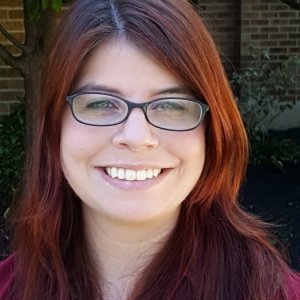 Rachel Cook
Rachel Cook is a Customer Success Manager for Accudemia with Engineerica Systems. Prior to her time at Engineerica, she was a learning center manager at Hillsborough Community College and Florida SouthWestern State College. She loves being able to tap into her experience to help Accudemia users maximize their systems and more efficiently track the goings-on of their centers. When not working, Rachel enjoys writing and spending time with her family.
---
Related Articles
---