Which Video Hosting Platform is Right for my Event?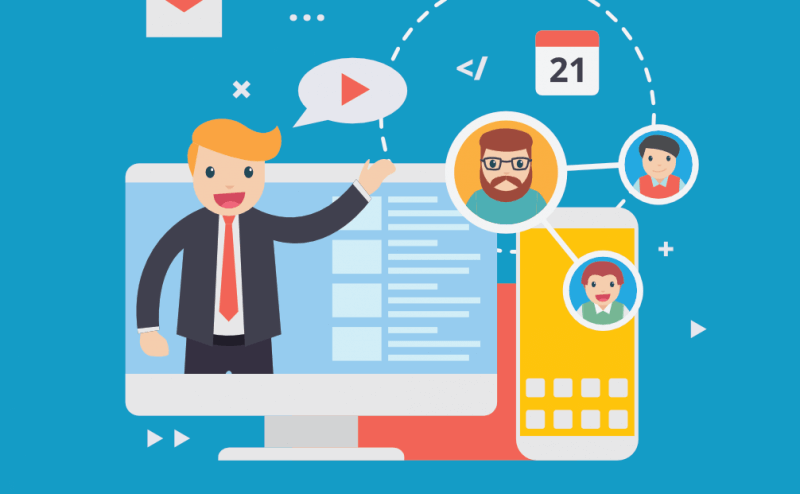 In our previous online post, we discussed the live video streaming options available to you. Here, we will explain the other way to engage virtually with your event attendees: creating pre-recorded videos for your presentations. While a live video stream offers more opportunity for you and your attendees to communicate live, hosting a pre-recorded video session will allow you to edit your presentation professionally, add graphics, combine multiple videos, and much more!
Our guide on how to get started with recording a presentation with OBS will help you create a video of your session. But once you have created your videos, what online service should you use to host them? Here are a few recommendations from us here at Conference Tracker:
YOUTUBE

YouTube is widely known as the first choice for video hosting and sharing. Focusing on entertainment, it hosts videos of any kind and type. Its popularity is so immense it is ranked the second most visited website in the world. Only its owner, Google.com, is beating it out for the top spot.
ADVANTAGES
YouTube is entirely free to use as a video creator. There are no upgraded plans that offer extra features. Once your account is created, you are allowed to start uploading videos.
There are no upload or bandwidth limits with YouTube when uploading your presentations.
Very popular and easy to use.
DISADVANTAGES
YouTube uses a lot of branding in its software. While it allows for some custom branding of your own, this is very minimal. Marketing your brand may be difficult.
Ads may be inserted in your videos, but these are usually reserved for more popular accounts. If you are simply using YouTube to upload your videos and regulate the privacy settings, you most likely will not get any ads in your videos.
Privacy options on YouTube are straight-forward but basic.
VIMEO

Vimeo is a trendy alternative to YouTube. With a more professional audience gearing towards the creative type, Vimeo has been able to stand its own in the video hosting market for over 15 years.
ADVANTAGES
Better privacy options for your videos.
Depending on what plan is picked, more brand customization and marketing features than YouTube.
Vimeo does not host any advertisements in their videos.
Vimeo hosts a more professional community of viewers and creators than YouTube.
DISADVANTAGES
Vimeo basic free plan might prove limited to some users depending on what features they are searching for.
To take full advantage of Vimeo, a paid plan may be required.
Not as well known as YouTube.
WISTIA

Advertising a marketing-focused video hosting approach, Wistia is a very popular service catering to businesses and brand outreach. Offering free and paid plans, they will help you find, engage, and grow your business's audience.
ADVANTAGES
Focused on helping businesses grow and succeed.
Depending on which account plan used, a wide variety of powerful analytic and insight tools for your videos.
Hosts a more professional community than the other services.
A completely ad-free experience.
DISADVANTAGES
Wistia basic free plan might prove limited to some users depending on what features they are searching for.
Its paid plans are the most expensive out of the three services listed here but provide a lot of extra tools to ensure your content gets engagement.
The least known of all three services.
Regardless of which of these excellent services you use to host your pre-recorded video sessions, Conference Tracker is ready to integrate with your selected service. The system will enable your attendees to easily find and play the virtual sessions of interest. It will also provide you with usage reports and assist with other tasks needed to manage your virtual conference.
We hope this info will help you select a video hosting service and make your next virtual conference a big success.