The 5 Pillars of Learning Centers, with Penny Turrentine: #2. Support from Faculty and Administrators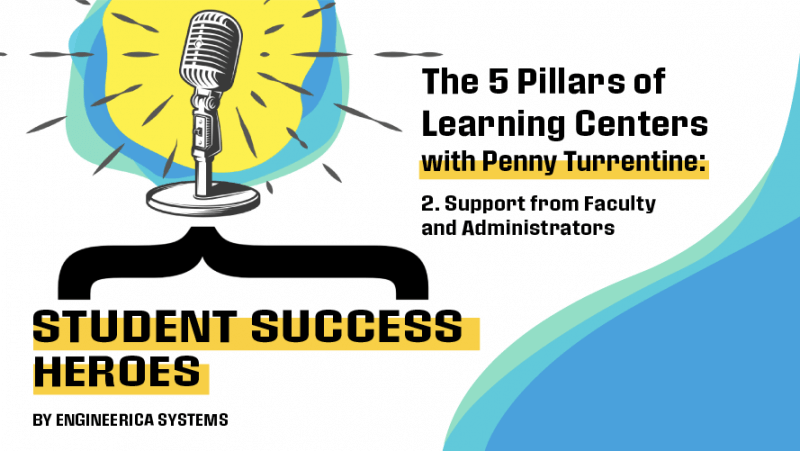 Press play to listen:
This podcast is available on most podcast players.
Listen to part #1 and learn more about Dr. Penny Turrentine here.
Want to hear more? Visit the Podcast website: https://www.engineerica.com/student-success-heroes-podcast/
We want to hear your story!

Leave us a voicemail telling us about one of your center's current goals or initiatives. How are you achieving it or what challenges have you uncovered? We may just play your message in an upcoming episode so that others can learn from your experience.