Podcast Episode: Listening to Students and Making It Fun with Tricia Seifert, MSU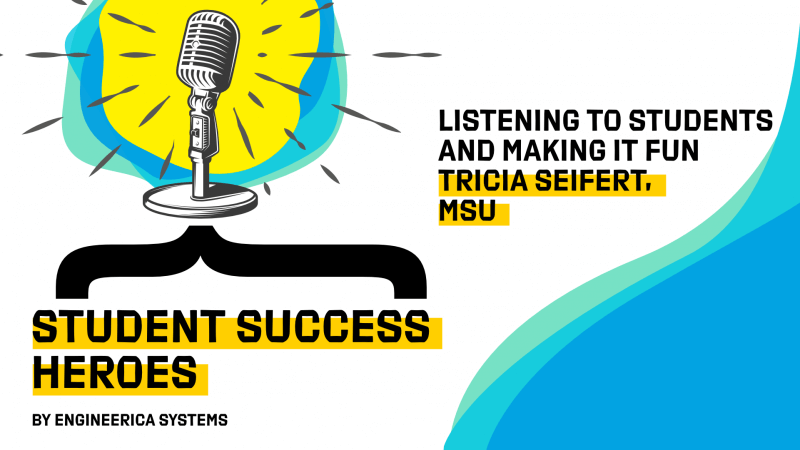 Students have a lot to tell us about how we can help them be successful and listening is essential. They also appreciate it when we take the time to make learning fun. We interviewed Tricia Seifert, Ph. D., Associate Professor of Adult and Higher Education for Montana State University, Researcher and Author on the Supporting Student Success Blog, and CEO of Success Prints, LLC. We discuss her research and the importance of students being involved in the process as well as how their feedback has led to the creation of a fun board game that helps students transition from K-12 to college.
Press play to listen:
This podcast is available on most podcast players.
We want to hear your story!

Leave us a voicemail telling us about how you use games or gamification to help students succeed. Or tell us some of the ways are you inviting and listening to the student voice in your initiatives. We may just play your message in an upcoming episode so that others can learn from your experience.