Top 5 Essential Reports for Your Academic Center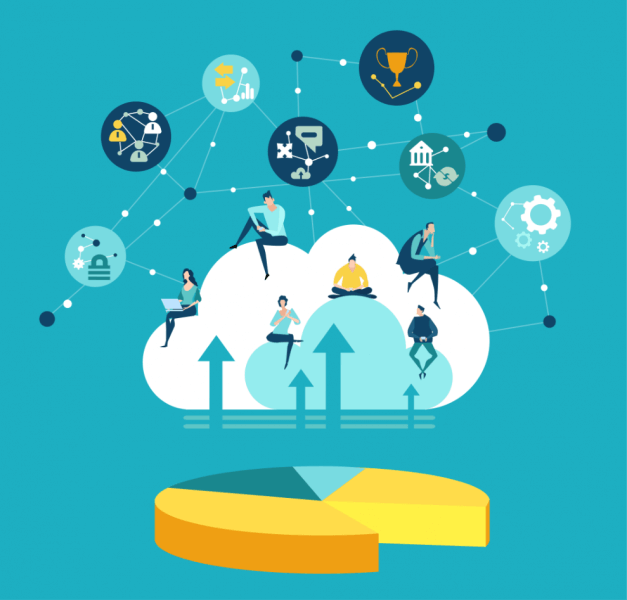 Data is perhaps one of the most essential tools used by academic centers to improve their effectiveness. Reviewing collected feedback and analyzing center traffic are just some of the ways this data can be used to improve services and move college initiatives forward. This is why Accudemia, a powerful academic center management solution, is such a popular tool for academic centers. Using the following five reports, you'll be able to analyze usage of services, determine the specific courses/activities students are seeking services, evaluate feedback collected via surveys, track groups of students such as at-risk, sports teams, etc., and even analyze traffic patterns. This data will drive improvements to center efficiency and overall impact on student success.
1. Attendance Summary Report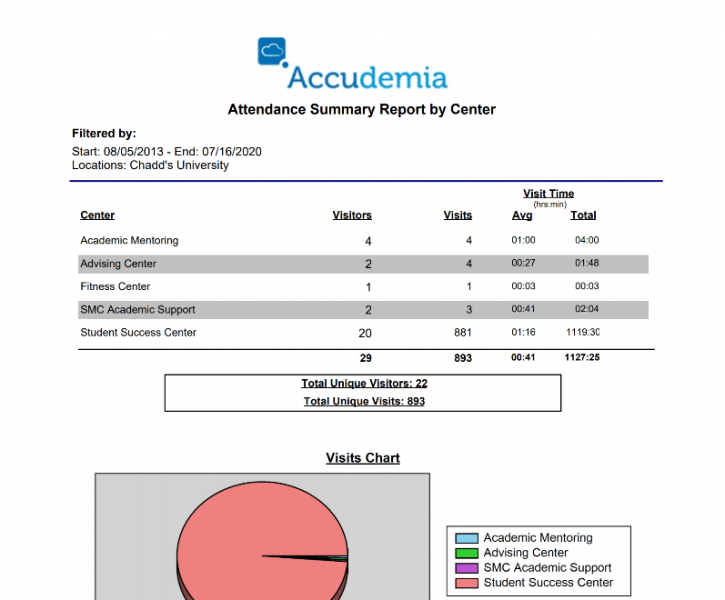 The Attendance Summary Report is a quick way to track usage at the center by location, service, course/activity, and even by staff. This lets you know what's popular and what's not. Use this data to allocate more resources to busier locations, hire more staff to assist with services or courses with more traffic, or even see which staff are working with the most or least number of students.
2. Attendance by Student Report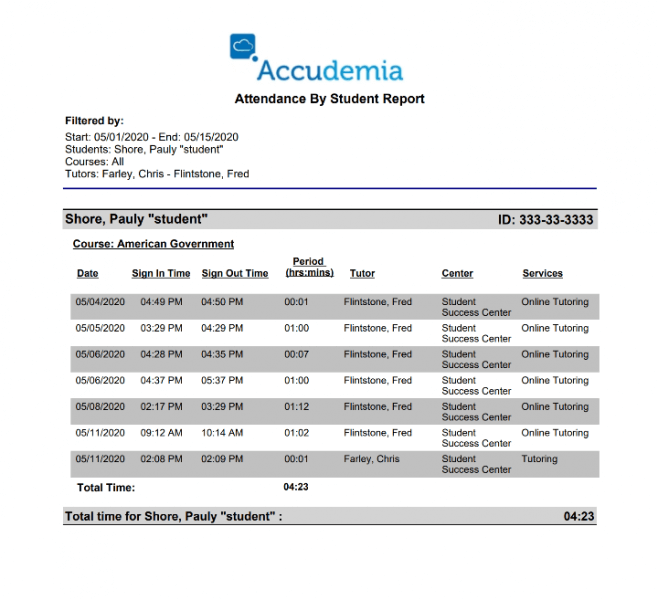 If you're looking for detailed information about visitors and their attendance, take a look at the Attendance by Student Report. This report will tell you the reason for the students' visit, when they signed in, when the student signed out, who helped the students during their visit, and which location or center they visited.
3. Survey Results Report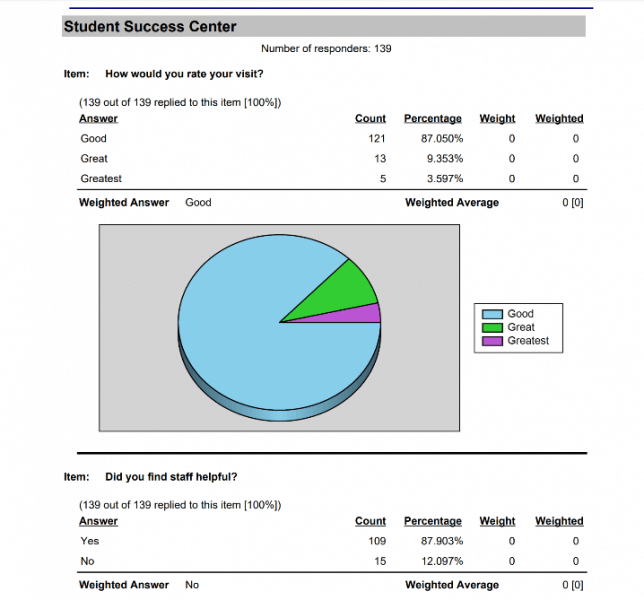 Feedback from students has always been essential for improving the center's services. Surveys are a great tool to collect this feedback, but getting students to complete those surveys can be difficult without the right tool. An emailed survey has been proven to yield low rates of return, and a paper survey requires a lot of manual data entry by center staff. Accudemia has its own survey builder that enables you to create your own, and these surveys are presented to students when they sign in or out of your center. This will yield a high rate of return and real-time data. The Survey Results Report will show you the survey results from your students and enable you to make changes that could enhance the student's experience.
4. Zero Visits Report
Sometimes it is more important to know who has not come to your center than it is to know who has come. This report will show you who has not been to your center for the date range you specify. This has become essential for centers that track groups of students with required visits or student groups that should be coming to your center, such as At-Risk, Probation, First-Year, etc.
5. Traffic Analysis Report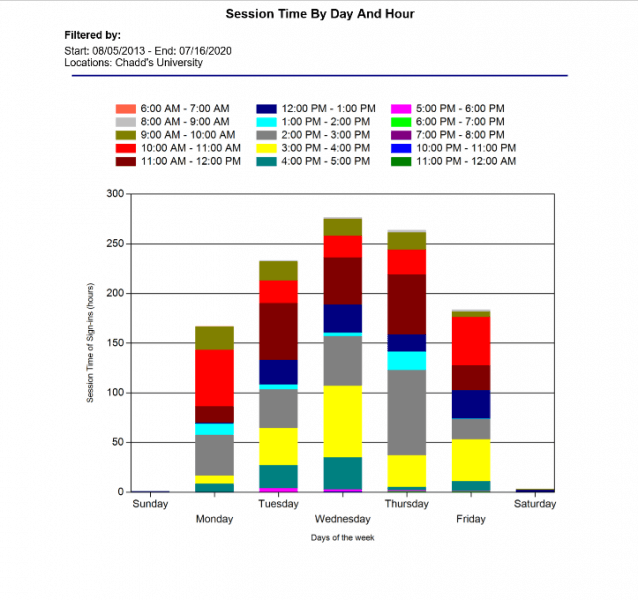 Every center needs to be able to analyze traffic patterns to make critical changes in staff and availability. This report will show you what services and which courses or activities get the most traffic in your center. This lets you know how many staff you might need per service or course/activity but also when you need them to make them available based upon high and low traffic.
These are just 5 of the many data reports Accudemia centers find very useful in their assessment and decision-making process. Visit the Accudemia website to learn more about the software and to sign up for a complimentary demo.