What to Do If You're a College Student Amidst a Global Pandemic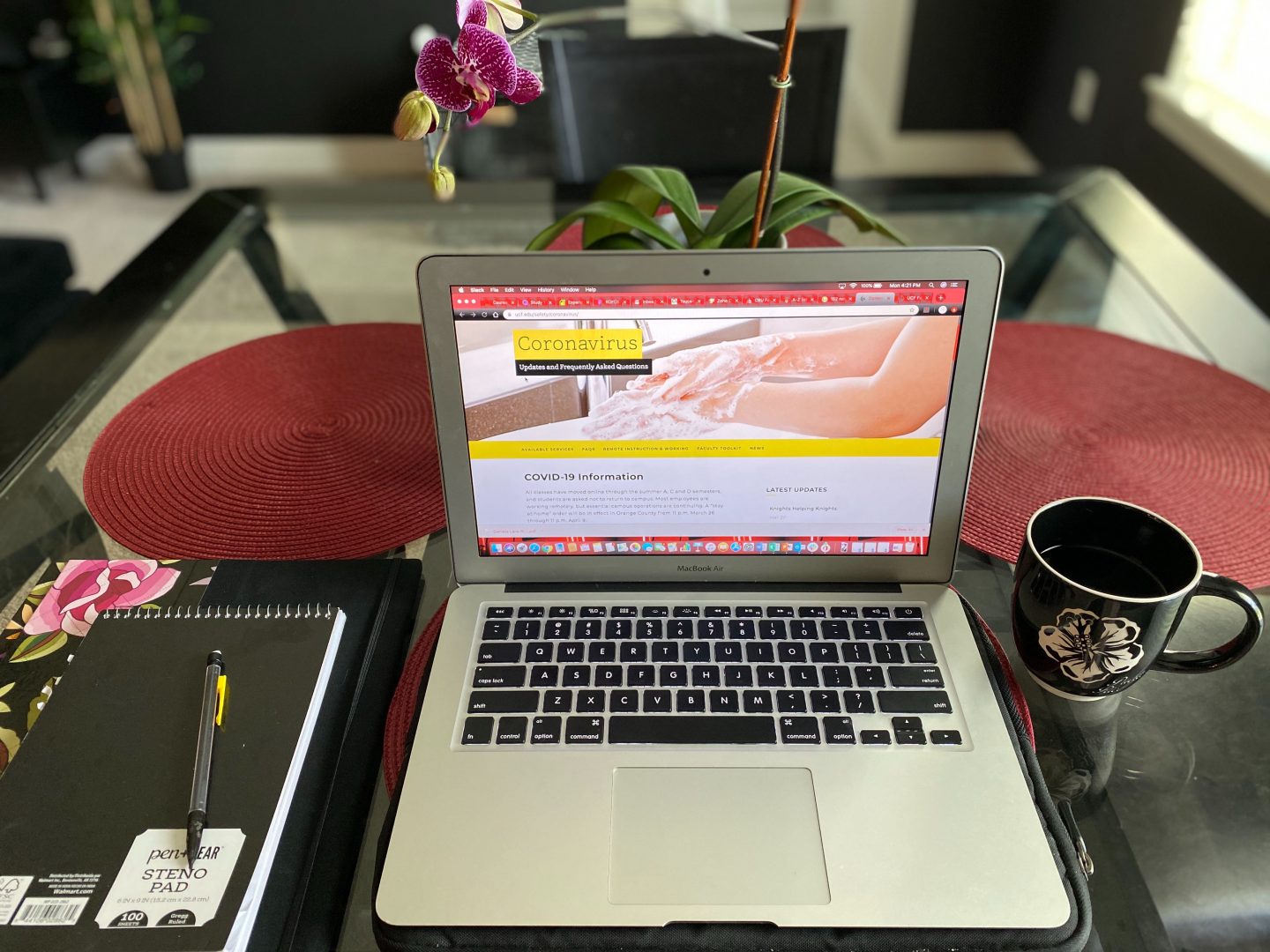 As college students, we are already allowed a normal dosage of anxiety throughout our daily lives. You probably have a complied list of tasks, just like me, which might include going to work, completing homework, studying for exams, working-out, trying to get 8 hours of sleep and the list can go on and on. Now, with the world around us being brought to a complete halt and the transition to virtual class adding an extra sprinkle of stress to our lives, how do we cope with so much pressure?
Don't worry – here's how I've seen higher education institutions responding to this global emergency in order to alleviate this tension overage from our lives:
Free online tutoring and academic coaching are still offered and are essential to moving forward.
The Student Academic Resource Center (SARC) at The University of Central Florida has already taken the initiative to implement virtual/remote tutoring sessions with supplemental instruction leaders who are dedicated to helping students transition smoothly to online learning. This lifeline is now vital to those who had chosen to take in-person classes – particularly because they found themselves easily distracted when taking online classes – and now need to find the time in their lives and space in their homes to dedicate to class without the vast distractions that tend to divert our attention from such responsibilities.
Students can schedule a meeting with an ACE coach who will help them create a personalized strategy for adapting to remote instruction. They will discuss with you how to manage your time, stay focused, and keep motivated. Plus, you they will help you create a plan to hone your study and test preparation skills.
Grading policies have now become optional to students (…yes, really!)
Most of us share similar difficulties when it comes to making sure we maintain a steady passing grade in all of our classes. Especially in a time like this, the stakes have become riskier and the worries abundant. Thankfully, the individuals with power have put themselves in our shoes and have become very understanding with the grading policy. Universities like USF and UF have adapted to allow students to select which grading policy seems right for their situation. Students have the option to continue the point system and receive a letter grade for their work in the course or they can select to receive a satisfactory/unsatisfactory grade which means the class is pass or fail and will not affect their overall GPA. This can be extremely vital to those students who are nearing graduation this semester and almost accepted defeat in their final grades. Overall this strategy is very helpful to those students who worry constantly about passing their courses (a.k.a. every single student in college right now).
 If you're still curious about what to do, just call and ask.
Like most of us sitting at home right now with a million questions running through our mind, we just want someone to talk to who can help us understand our situation and provide answers to our many questions. Many institutions have graciously started call centers where the assigned university staff members provide information on current campus operations, admissions, housing, financial aid and online classes. To ease our suffering and kill the curiosity lingering in many of our lives, this creates a safe environment for students, parents, and faculty to reach out to and find solutions.
While it is clear that the future before us is unknown, I find great hope in seeing so many pulling together as a community to overcome this situation and help each other in every way possible.