Creating an Inviting Student Services Center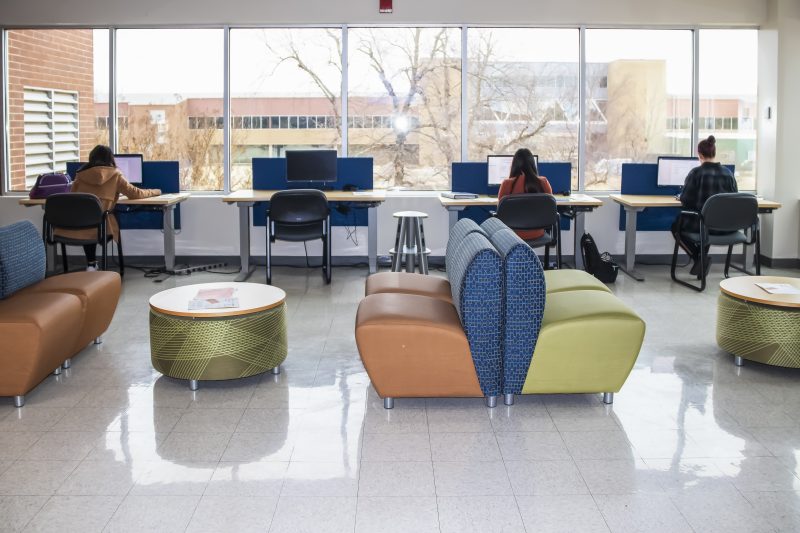 When it comes to connecting with your students and encouraging repeat visits to your academic service center, first impressions are extremely important. The people, the physical space and appearance make an impact on the emotional and psychological perception of the students of your college or university.
In the tutoring centers, the advising offices, and counseling centers, you'll want to make sure that the student is viewed as a welcome guest and play host or hostess to them if you want to see them early and often. It's important to make them feel at ease early on in the process of their visit, even before they make their visit.
"Make your centers more inviting and see your students return for additional help and services"
The very thought of coming to your center should be inviting. Check out our ideas for promoting your center in a recent post.  Once they know how to find you, the next step is creating a place where students start right. This task may seem daunting; however, we have a few simple tips to help you improve your center and see your students return for additional help and services.
1) Simplify processes. Students checking into your center don't want to wait in line for more than a minute or two, so make sure the process is simple. Ensure your check-in station is clearly labeled and directions are short and clear. If your student ID has a bar code or magnetic stripe, having a card reader at the ready is important. Also, make sure the names of services/staff that students select from is as short and as straightforward as possible.
2) Ensure comfort and clear communication while waiting. If your traffic is high and students must join the waiting-line to be seen, create a comfortable waiting area with oversized chairs or benches. Also, be sure to select a check-in software that handles waiting queues with clear communication and directions for students. Display short and clear directions on the screen and enhance the experience by enabling text messaging options that let students know their estimated wait times and prompt them via text message when they are next in line so they can make their way to the service desk.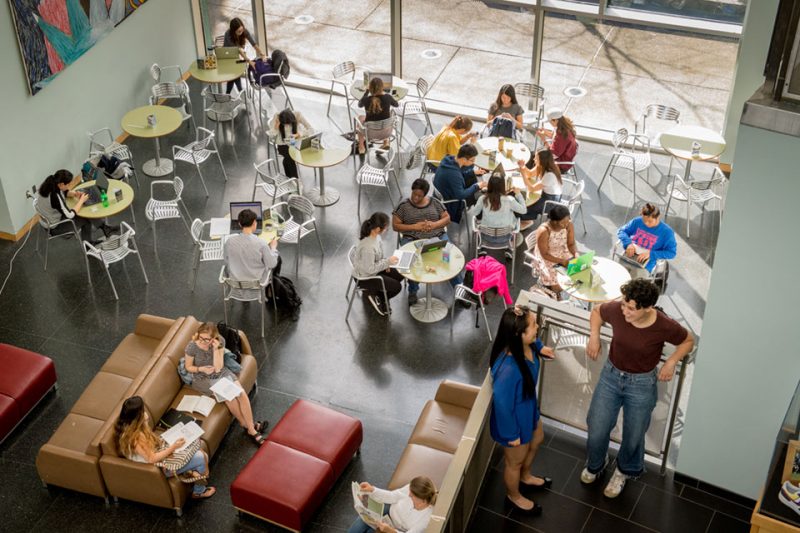 3) Have friendly greeters. One huge factor is the personality of the first staff member students interact with in your center. Hire friendly and inviting welcome desk staff who are at the ready to make students the first priority of your center. A student worker who has a helpful demeanor might be the perfect fit for this role. Check with your financial aid office for opportunities to employ students for such positions.
4) Make additional ID checks straightforward. If the identity verification is extra important for your center, select a software that displays the student ID photos on the sign-in screen or on the staff's center management screen.
"Update your space's design to be more modern"
5) Shorten your feedback collection process. If you want to collect feedback at check-in or check-out, make it short, maybe 3 check-box or a quick star rating question rather than comment boxes. Or to ensure completion, you can have a staff member ask the student short quick questions and fill out the feedback form while the student verbally gives feedback. If you are collecting more feedback at check-out, we recommend you provide a separate device such as an iPad and space to sit and complete the survey. You can also choose a software that will email the survey out or push it to their devices should you wish to capture more at a time that is convenient for the visitor.
6) Provide space for stuff. Not only is an uncluttered space more inviting, but students want to be able to set their stuff down and get their ID's out. Make sure the floor is clean and/or you provide a clean table and counter space for them near the check-in station. You might even invest in temporary lockers for students to leave their items while they meet with center staff.
7) Update your space's design to be inviting and modern. Even if you don't have a large budget, just adding a fresh coat of paint and shifting a couple of chairs or tables can do the trick. Curating rotating art from staff and students through contests or working in tandem with the university's art programs can be another inexpensive but intriguing draw to your center to see what the latest pieces have been added to your center's collection.
8) Offer lounging and work areas. If your center allows space, creating a nice lounging area can be a big draw for students who want to sprawl out as they study. Having printing services or computers for use available can bring students your way. Placing device charging stations in your center will help your center stay top of mind if students know they can come see you when their cell phone batteries are dying. Adding snacks or vending can also draw students to your center again and again. A couple of bean bags will surely attract a few more students to your
space. Have you ever thought of adding a gaming table to your space?
If you have additional ideas of photos of your space, we'd love to see them. Share these below.