Learning Center Software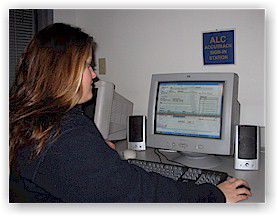 AccuTrack has many users in Learning Centers across the U.S and abroad. Here are some of the things AccuTrack does for these centers:
 Tracks students' visits to the learning center, including number of visits and total contact hours.
 Tracks usage of the learning center services.
 Tracks staff's work hours.
 Manages the learning center appointments.
 Tracks loaned materials (e.g. headphones, calculators, text books, etc.)
 Collects feedback from students on the quality of services provided.
 Generates staff ratings based on surveys.
 Analyzes traffic to the learning center and reports on peek usage hours, popularity of services, and much more.
 Reports on students demographics information.
 Assesses the learning center's effectiveness in helping students by measuring students' progress.
 Offers more than 100 powerful and professional looking reports.
 And much more.
Click here for more information about AccuTrack, or sign up for a Complimentary Consultation and see what it can do for your learning center.