BRCC Case Study
At Baton Rouge Community College, we've been using AccuTrack for several years now.  It is the most helpful tool that we use in the Academic Learning Center to track students' visits and usage of services.  AccuTrack is used to determine how many students visit the center to access tutoring, attend workshops and receive an academic consultation from a professional staff person.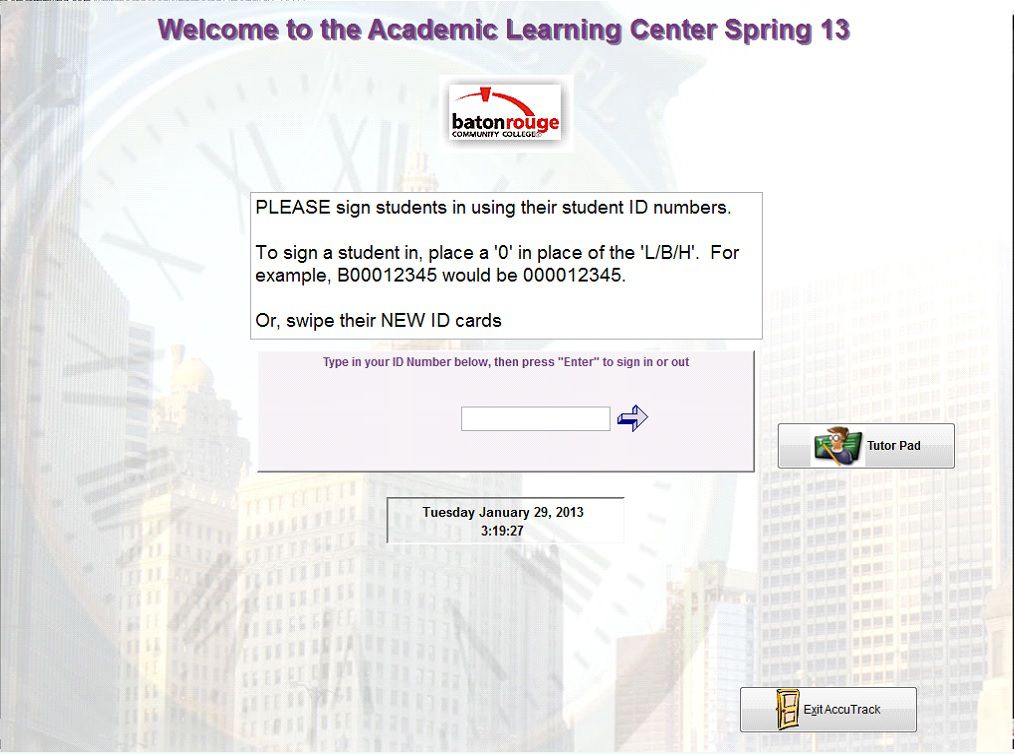 AccuTrack Welcome/Sign-In Screen
Using their student ID cards or ID numbers, students sign in at the Welcome Desk and inform the receptionist of the activities they wish to complete.  Students are able to request a tutor, study area, workshop or academic consultation during their visit.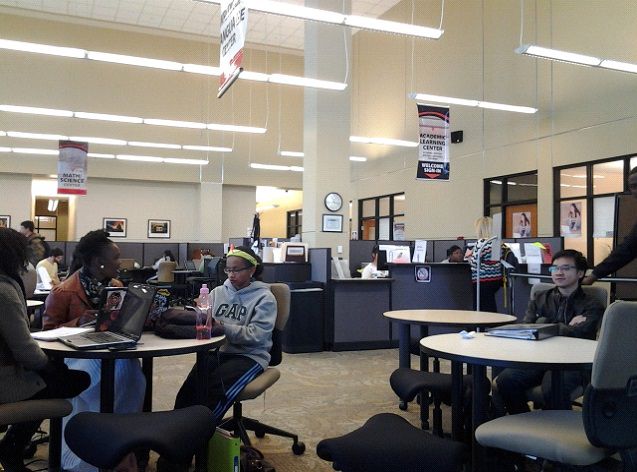 View of the Academic Learning Center – within the Writing Center area.
The use of AccuTrack has allowed us to determine tutor staffing trends and modify our hours of operation.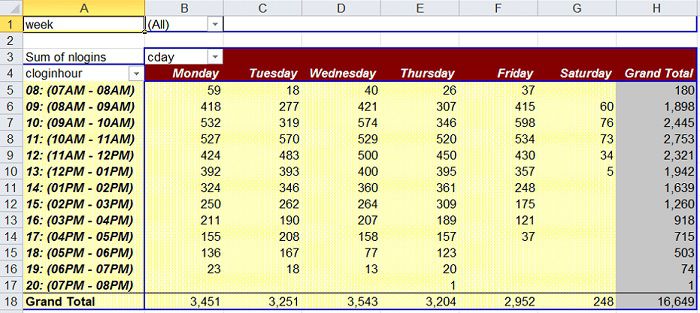 Summary of # of logins for Spring 2012
Pulling the data is quick and hassle free.  AccuTrack is used to create reports from semester to semester and compare usage from year to year.   We are able to select the categories we need and the time frame.  We create usage reports each month to show how the students are using the learning center.  The chart below shows usage during February 2012.


Academic Learning Center visits February 2012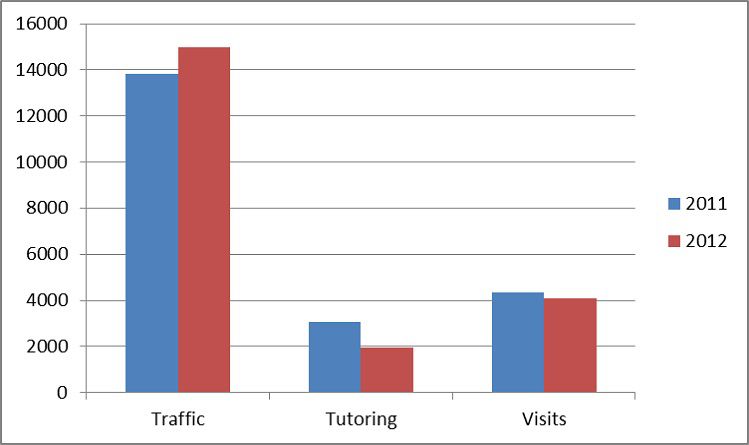 Spring 2011 visits compared to Spring 2012 visits
Because the learning center is required for certain courses, attendance reports are shared with the instructors.  This information is used to verify the students' visits by instructors.  Instructors are able to see if the student accessed the center to use a tutor or to study.  They are also able to determine how long a student visited the center and on which days.
The athletic department has also connected with the learning center to track the number of hours that the athletes access the services.  Their time can be used toward their required study hall hours.  Since the athletes also access the library on campus, AccuTrack is also located there to assist in tracking the athletes' usage.
AccuTrack is also located in the Mathematics Computerized Lab to track the number of times a student for a certain level accesses this area.  Personnel in this area actually use the system has a form of attendance for the courses held in the lab.
Currently, learning center staff are comparing the students' visits to their final grades.  Connecting with the Institutional Effectiveness department, we compare our usage data with the grades to determine how many visits to the center will positively influence the students' grades.
We normally provide drop-in tutoring services, but since adding a Title 3 initiative, we are now able to schedule one-on-one tutoring appointments with students.  Using the system allows staff to track student usage and report efficient data concerning the grant.
Yvette L. Ferguson
Baton Rouge Community College
Academic Learning Center
Baton Rouge, LA 70806