Boston College – Case Study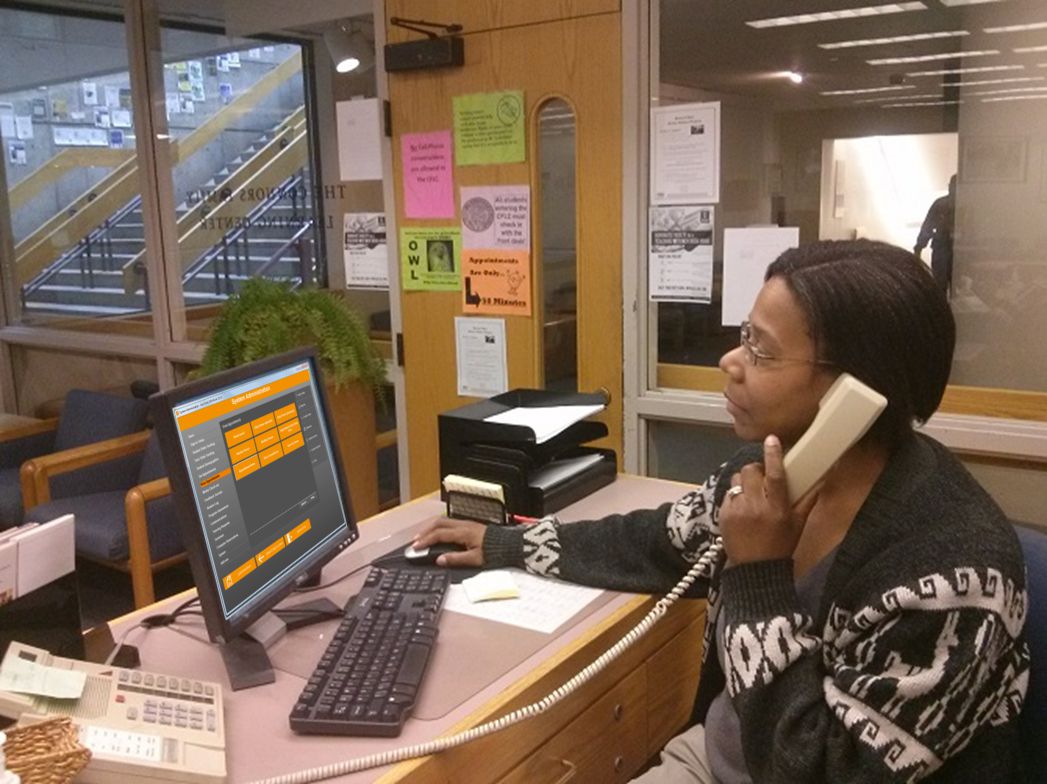 AccuTrack at the Connors Family Learning Center.
When I first came to this job there was a custom built appointment tracker being used, but was not well supported and the reports were a bit confusing.  We moved to AccuTtrack after a long period of searching for an appropriate system to match our center's needs.  We had a number of student workers who would be manning the appointment stations try out all of the programs we were looking at, and then the full time staff evaluated the program.  We all were impressed with the flexibility of the program to adapt to our center's particular needs and the help of AccuTrack representative Mary Olberhmann.
We use AccuTrack to run our center which is open  for a total of 62 hours 6 days a week. During this time there can be as many as 5- 11 appointments occurring an hour.  Every student who comes into our center for tutoring is processed through AccuTrack.  We are linked to the university's student database so we have access to all students and are able to communicate with students through the software in regards to the tutoring services that they have requested. The students appreciate the email confirmation and appointment reminders.  It has made cancellations easier and our tutors like the weekly view of their upcoming sessions.
Our center is open to any registered student, be they graduate or undergraduate, and we also provide faculty assistance.  We tutor 90+  activities, and have 16 front desk staff members and over 70 tutors who provided over 3000  appointments last year alone.  Accutrtack allows us to see which subjects we need to increase tutor availability, which ones need to have supplemental instruction added, and which ones need to be possibly phased out.   We then use this information to discuss services with various academic departments and suggest changes in how the center can provide help for students.  I cannot stress this point enough. AccuTrack's ability to store so much historical data has helped us in restructuring some of the services we provide as we can see the increase or decrease in usage for certain subjects.  I can then contact the department to find out if something has changed, such as smaller sections or discussion sections were added, thus eliminating the need for multiple tutors for a class.  We can then  add tutors for other classes and effectively reallocate payroll resources were needed because of the information gathered by AccuTrack for us.
AccuTrack reports allows the center to see how many students are using the services, how often and  how well our tutors are doing.  The center runs on AccuTrack.
Sincerely,
Cecilie Reid Joyner, Ph.D
Assistant Director, Tutoring and Supplemental Instruction
Connors Family Learning Center
Boston College
Chestnut Hill, MA