City College of SanFrancisco – Case Study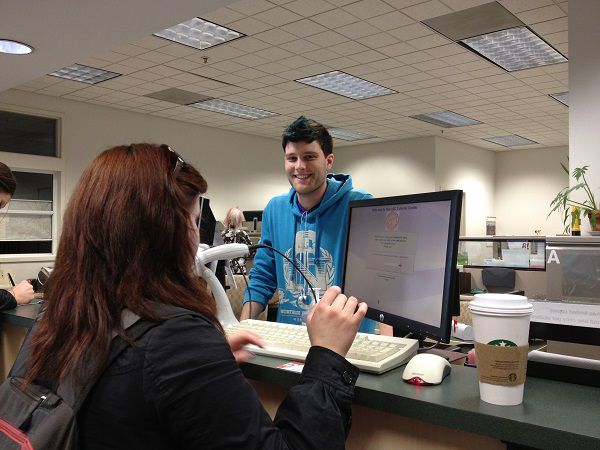 City College of San Francisco has used AccuSQL for a few years now. We are a very large 85,000 student community college. Our Learning Assistance Center, along with various other designated campus learning centers, typically tracks 170,000+ hours each semester by having students log into our AccuSQL server through one our 20+ stations. Additional (non-LAC) hours are tracked separately with AccuSQL by various departments and services such as our fitness center, and English and ESL labs. After using three other attendance tracking programs, we've settled on AccuSQL and are very happy with the results.
AccuSQL workstations provide our Learning Assistance Center with a number of solutions to our problems.
(1) We track total number of hours that we serve students who are being tutored. In California, community colleges are reimbursed by the state for the number of hours students use tutoring services. However, before this reimbursement can occur, our IT folks needed to provide the link between AccuSQL data and our and our college's computer system. This link took time and attention so that it would work properly.
(2) We track the type of services we provide students by course, program and other activities. AccuSQL provides report templates that assist in this procedure. We developed a "cheat sheet" so that we can easily train faculty and staff to use the template reports. I'm attaching that "cheat sheet" so others can use it if they feel it is helpful.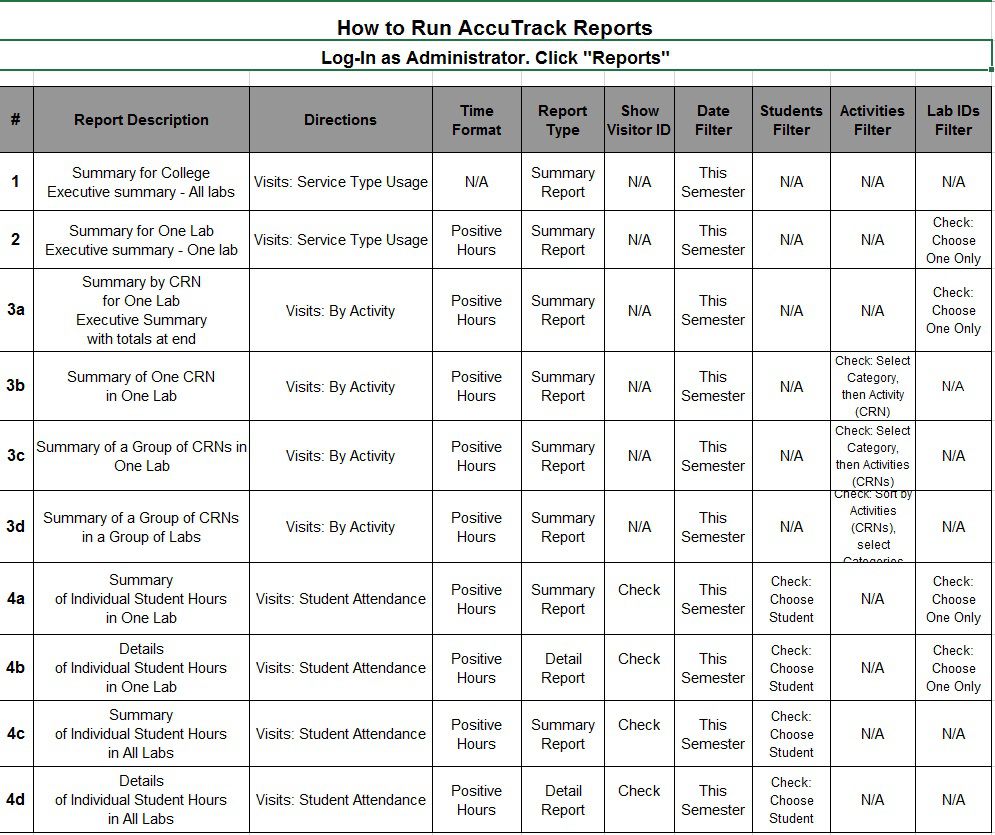 (3) We use AccuSQL for student payroll purposes. We track our 100+ tutors' hours so we can easily pay them biweekly. Again, this process also took our IT staff time and attention to provide the crucial link between AccuSQL and our college's computer system.
(4) Our college administrators are thankful for AccuSQL because it solves the problem of accountability to the state for a variety of purposes. Also, we now include AccuSQL reports in our annual program reviews and in other documents as well.
The staff at Engineerica provides us with IT support quickly and effectively.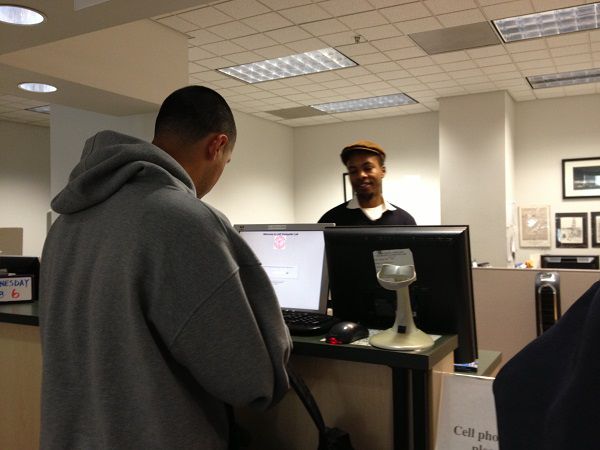 Thank you, Engineerica!
Nadine Rosenthal, Chair
Learning Assistance Department
City College of San Francisco
San Francisco, CA