The Top 5 Things Accudemia Can Do (That You Probably Didn't Know About!)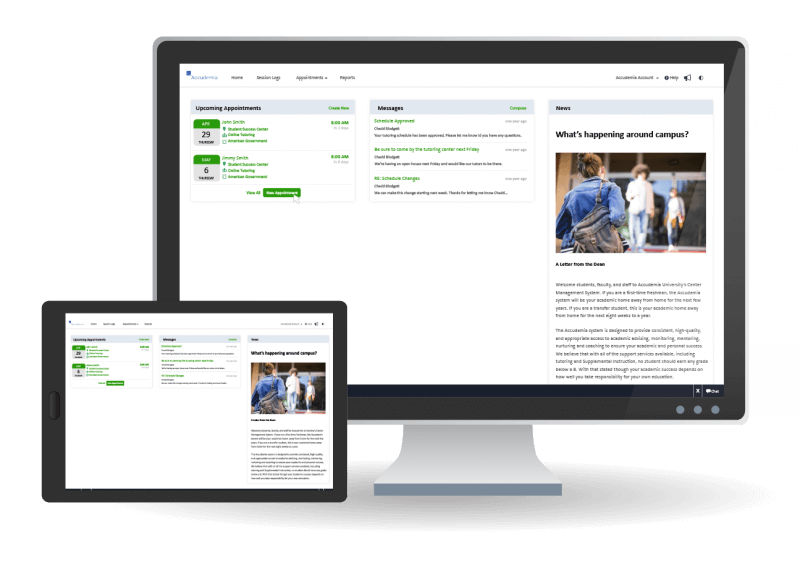 The Top 5 Things Accudemia Can Do
(That You Probably Didn't Know About!)
Whether you're a current Accudemia client, or considering it for tracking at your center or institution, you may know that it can do a lot more than just track student usage of college services. But I am often amazed at how many Accudemia clients don't know that the following amazing abilities are right at their fingertips! Here's a quick look at some of the awesome things Accudemia can do...
---
Tracks Your Infrequent Flyers
With any tracking system, it's easy enough to keep track of the students who visit you all the time, if you don't already know who they are. But often it's the students we don't see who we specifically want to target. How do you know who they are? If you're an Accudemia client, don't worry. You already have access to that info.
Accudemia features Engineerica's Zero Visits report, which – you guessed it – shows you which students have had zero visits in a location over a period of time you can specify. It seems like such a simple report, but I was surprised by how many clients either don't know this report is available or haven't thought about how it can be useful to them. After all, once you know who hasn't visited, what then? What, exactly, should you do with this information?
We can think of quite a few use cases! The right one is going to depend a lot on the specifics of your situation, but here are some examples of how that report can help you and your stakeholders:
Contact the students who haven't visited your center by mid-term.

Most Accudemia clients have all of their students' email addresses and/or phone numbers imported into the system (if not, talk to your institutional IT, or us!). If you can't contact students through an institutional system, you can leverage Accudemia's bulk messaging feature to reach out to students via email or text message. You can do this with all students in your database (i.e. all students at your institution), or with a specific group of students.


Keep your instructors informed.

Most student support centers have faculty who refer students to their services. You may already be aware that you can schedule reports to go to instructors to show them which of their students have visited your center, but you can also send them Zero Visits reports showing who HASN'T been to see you. You can do the same with other stakeholders that could be sending students to you, such as athletic coaches or advisors. 
Keep Track of Important Demographics and Groups
You can use Accudemia to reach out to all students in your account, or a group of students. Accudemia gives you the ability to create user groups in three ways: manually, via import, or via a report. All three ways give you groups that you can communicate with or report on.
Building a group manually

Many of our clients are intimidated by the idea of

importing groups

, but it really couldn't be easier! We provide sample spreadsheets; all you have to do is fill in the data and download the import tool. They can also be imported as part of an automated import that you or your institutional IT office set up, which allows the groups to update automatically when changes are made (for example, if you have a group of student-athletes, the group can add or delete members as needed when students join or drop from the team).

The third way to make a group is

via a report

. You probably already know that many reports can be filtered by group, but you may not know that many of those same reports can create a group of the users included in the report. So if you want to, say, create a group of all students who have not visited your center by midterm, all you have to do is check a box.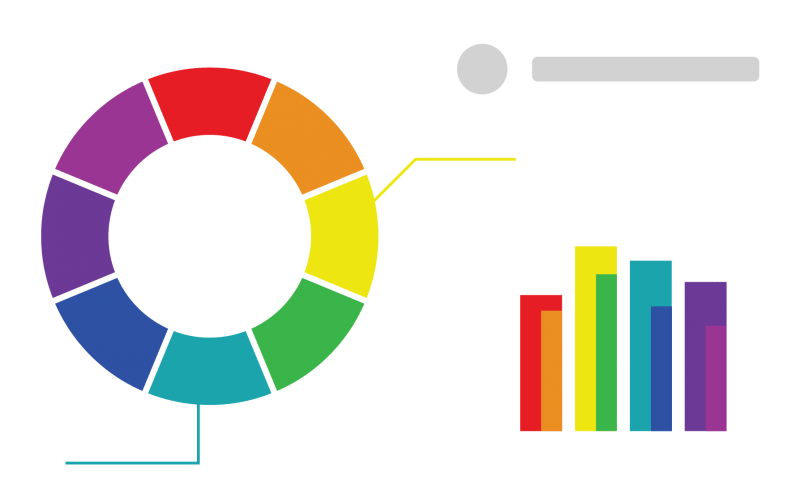 Gives You Important Traffic Insights
Most people don't think of data and reports as cool, but who are we kidding? We higher ed folks are data nerds through and through. That's why I feel no shame sharing with you that I think the coolest report in Accudemia is the Traffic Analysis report, which gives you a crazy amount of insight into the traffic patterns of your center or even into multiple centers using Accudemia.
For example, you can see a week-by-week breakdown of your busiest hours, or which day of the week tends to be busiest over the course of a semester. You can also see things like most popular subjects and services, and how many times students return to your location.
Aside from being fun to look at, these reports can also help you be more proactive when it comes to staffing and scheduling your area. While you may have an idea of your busiest times merely by eyeballing your traffic, having the data in front of you helps you make an informed decision, and can be an important factor in terms of things like budget requests and grant reports.
If you've never taken a look at the Traffic Analysis report, pull it soon and see what insight you gain! And if you have pulled it, let us know the most interesting thing you learned in the comments.
Keeps Tracking Even When the Internet is Down
Most in-person services don't stop working with students just because the internet is down, but many centers are brought 
Of course, this solution is rife with potential problems. Those logs will then have to be entered manually into Accudemia later on, and oftentimes they're not entered at all. Instead, they are left forgotten in a drawer or accidentally thrown away. Other times they contain bad data, such as an ineligible or incorrect student ID number, or are missing vital details such as the service the student received assistance for. Simply put, physical sign-in sheets are not the ideal solution to a power or internet outage.
Luckily, Accudemia came prepared to help you. Every center that uses Accudemia has a license to use iAccu on one device. iAccu is a mobile app for Apple products such as iPhones or iPads, that allows you to easily sign students into a center, classroom, or event. It actually turns that device into a mobile sign-in station. You can sign students in by typing in their ID number, scanning a unique QR code that the Accudemia system can generate, or using an external card reader designed for the device. If you need more than one license, don't worry; you can purchase more for a nominal fee.
The beauty of iAccu is that it works even when disconnected from the internet; you just have to sync it to your account in advance and make sure your device is charged. This can be a real lifesaver, and we have clients who use it as part of their regular tracking routine! I've met with one school that uses Accudemia and iAccu to track students working on a ship at sea, for example. Without a solution like iAccu, they'd literally be left adrift, forced to use that dreaded pencil and paper and hope it stays dry.
Provides Way More Data Than You THINK You Need
I've met with so many clients who tell me Accudemia provides what they need: a check-in and check-out system, and that's it. They may be aware that the system can do lots more, and some clients do take advantage of the additional features, but many don't think it would be useful for them.
I'm talking about features like surveys, session assessments, and referrals. These included features in Accudemia allow clients to gather data that simply can't be gathered just by a student checking in or out, or by information imported from the SIS.
Surveys allow you to collect vital feedback from students on their experiences in your center. Ask them if their questions were answered, find out if they were greeted by someone at the front desk/entrance, see if they knew how to ask for help, or inquire about anything you want! Survey data gives you a more complete picture of the student experience, beyond what sign-in and sign-out data can tell you.

Session assessments, similar to surveys, ask questions of the tutor or staff member who worked with the student. Questions might include, "Was the student prepared?", "What topics did you focus on?", or, "What next steps did you agree upon?" Your tutors and staff can always use the free-form session notes, which do serve a purpose but aren't as easily analyzed as a standardized assessment form. Many centers are using something similar, just not in Accudemia but rather a different system or using pencil and paper. The more paperwork and extra systems we can eliminate, the better because it means all of your data will be in one place. With session assessment reports, you'll have a better idea not just of when sessions occurred, but how they occurred and what was covered. This can help inform policies, tutor training, and so much more.

When I ask my clients if they get a lot of students as a result of referrals from faculty and staff from other departments, the answer is almost always yes. But when I then ask if they're tracking the referrals, the response is mixed! Most would like to be tracking that, but often they don't have a system set in place. Sometimes there's a form faculty can fill out, or an institution-wide system in place, and sometimes these forms or systems are well utilized, and sometimes they're not. If there's no form or system, or if it's not well utilized, you're going to be glad your Accudemia system has a referrals feature, which allows faculty and staff to refer students to any center using Accudemia, creating a great trail of information that allows you to better analyze whether students referred to your center are more likely to visit, how often they tend to visit, and what their outcomes are compared with other students.
You may assume you don't need these features, but if you're an Accudemia client, I challenge you to run just one of these features for a semester and see how your picture of data improves. Let us help you make sure it's set up correctly, and then after a few months of use, more likely than not, you'll have great information that will inform your budget, staffing, and scheduling, and make you look AWESOME to your stakeholders.
---
What Now?
If you're a current Accudemia client, reach out to me for a discussion on getting set up with any of the features I've mentioned in this article. If you're not a current client, make sure you get in touch with our Sales team for a demo and complimentary trial account. We're excited to show you how Accudemia can make a big impact for your center and your students!