Tech Tip Tuesday Recap for 5/25/21: Integration with Zoom for Seamless Virtual Meetings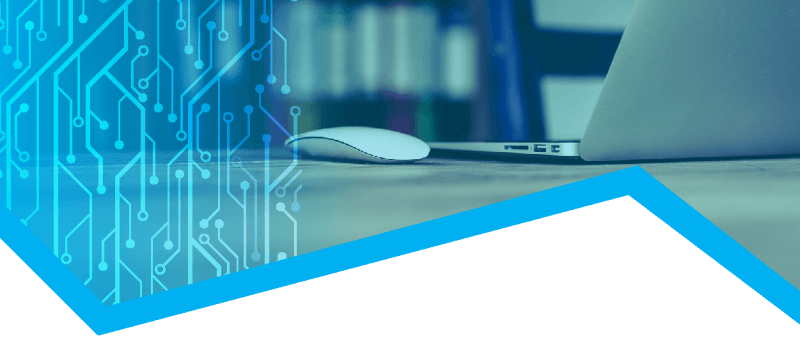 TECH TALK TUESDAY
Engineerica Systems is pleased to present Accudemia Tech Tip Tuesday. On Tuesdays at 1 pm EST, Accudemia clients can join a session to learn about a quick, useful topic from one of our Support Specialists. Each Thursday we'll follow up Tech Tip Tuesday with a blog recapping that week's topic. If you're an Accudemia client and would like to join us for the next session, just visit https://www.engineerica.com/accudemia-weekly-sessions/. 
With so many centers keeping their services at least partially online for the foreseeable future, it seemed like a good time to cover virtual meeting integration with Zoom and other communication platforms. Accudemia has a Zoom plugin that, once authorized, allows Accudemia and Zoom to communicate and create session logs for seamless tracking. 
If your institution or center uses a different platform for virtual meetings, such as Google Meet or WebEx, Accudemia can still allow users to connect to your meetings.
Jorge Rodriguez, our Software Support Specialist, walked clients through the process of setting up Zoom integration. He also showed how to set up Connect Links for other virtual meeting platforms. He demonstrated both the staff and student process for connecting to a virtual meeting through Accudemia, using either the Zoom integration or the Connect Links.
If you're an Accudemia client looking to set up virtual meetings for your own account, here are some important things to note:
To connect your Accudemia account to Zoom, you will need a paid Zoom account (usually provided by the institution). The administrator of the Zoom account (usually someone in your IT department) will need to authorize the Engineerica plugin at 

https://marketplace.zoom.us

. Once that is set up, tutors can go to Preferences > Virtual Meetings see and connect their Accudemia account to their Zoom Account.

You can specify in Accudemia which services are virtual, and which will be in person.

If you are using Connect Links (for integration of a platform other than Zoom), Accudemia will be able to tell when meetings started and create a session log but the students would need to sign out of the session so the attendance log gets completed.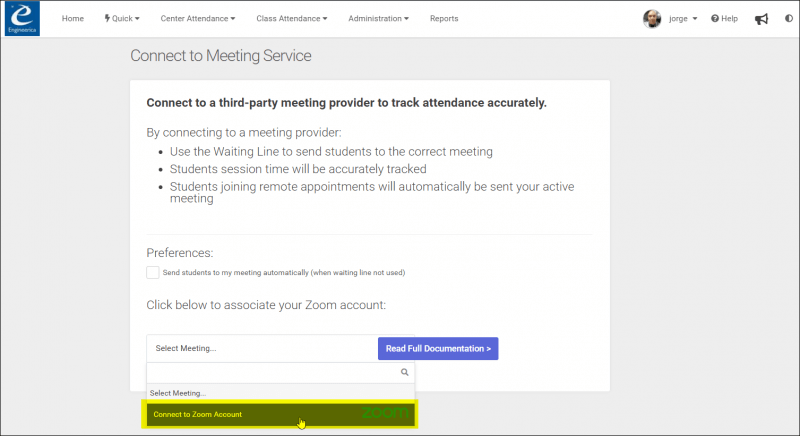 If you missed the session and want some guidance on implementing this process in your own center, just email support@accudemia.com. We look forward to seeing you at the next Tech Tip Tuesday!
Connecting to Zoom Technologies from the Tutor "My Preferences" screen: Authorizing Accudemia-Zoom integration.
Signing in a student from the waiting line to a session using the "Virtual Meeting" section in the Sign-in screen...