Preparing Your Student Support Center for the New Semester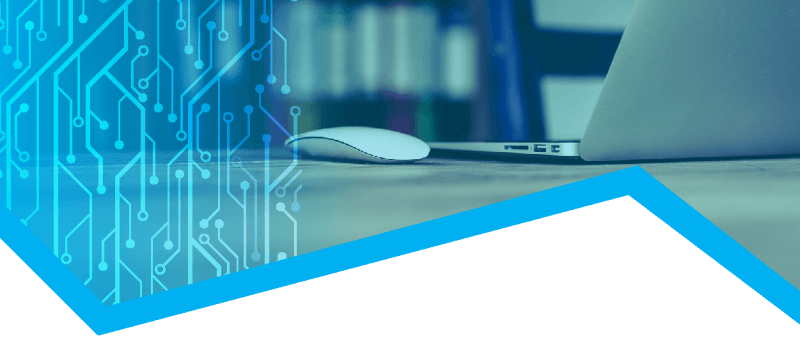 TECH TALK SESSION
It's a new year and a new semester! Clients often ask us, "What do I need to do to be ready to track my students and manage my center in the new term?" So in this week's Accudemia Tech Talk segment, Senior Support Specialist Nick Armstrong talked about three big things all learning and support center managers should do before the start of each term to make sure they're ready to go on day one!
End of Semester Cleanup
Your preparation for the new semester should begin shortly after the previous one ends. Start with cleaning up any unresolved logs which might affect your data. An unresolved log is any log that was unable to close properly. For example, if a student tries to sign in for a class outside of the class's hours, that may result in an unresolved log. Click on each log and go through the resolution process, so that you have a clean slate for the new term. Or if these are all just from mistyped ID numbers at the Sign-in kiosk then you can simply delete them.  Note that these standby logs should be deleted after 30 days if you do not remove them.Next, run any reports and export any data you want to backup. While data usually remains in your account indefinitely, it's always a good idea to take precautions. If there is any data or reports in your account from the most recent term that you would miss if you lost access to them for any reason, you'll want to make sure to export that information or pull a report.
New Semester Preparations
Now that you've put the old semester behind you, it's time to look ahead to the new one! The very first thing you'll want to do in Accudemia would be to enter the new semester with its name and dates. This is a fundamental step and one that many center managers miss because it's usually taken care of by their IT behind the scenes. If you encounter any roadblocks in your setup, make sure that there is an active semester set up for the spring, and if there hasn't been, contact your IT and they can enter or import the new term, or if you're managing your account yourself, follow these steps to set it up. If you intend to do any testing before the first official day of the term, the semester should be set up to cover those testing dates as well.
You'll also want to set the off times for your center and institution, to prevent students from making appointments or accessing your services during times when you're not available. You can do this just for the term, or in advance for the whole year. These can be times your entire institution is closed that will apply to all centers in your account, and they can also be times when just your center is closed, such as for a staff meeting or training.
To ensure accurate data, you'll then set up your tutor or support staff schedules and assign the courses they can assist with. To make this process easier, you can copy assignments from the last term, if they will be assigned the same or similar courses this next term.
Once everything is set up, we recommend taking some time before the term officially starts to test everything out. You can do this with test accounts, which are fake users that allow you to test things such as whether sign-ins and appointment setups are functioning as expected. Be sure to delete the test data (after exporting it if you want to keep it) after testing so that it doesn't interfere with your real data.
Imports

Importing of new data is usually handled by your institution's IT department, but it's good for you to know what information is typically included.
Active Students:

You'll of course want to add any students who are new to your institution that term and let Accudemia know which previous students are still enrolled, and which should be deactivated. This not only helps keep your data cleaner, but if your account has a limitation on the number of active students you can have, it will keep you from going over.

Courses and Classes:

This import tells Accudemia which classes are offered that term.

Registrations:

This import combines the two previous imports and tells Accudemia which active students are enrolled for each class. This import is typically run multiple times throughout the semester, sometimes every day, to account for students who drop and add courses.
We'll talk more about imports in our next Accudemia session, but if you want to learn more now, here's a handy resource.
We hope this post has helped you prepare for your new term in Accudemia. What else do you do to get ready for the new semester? Let us know in the comments!
Join us next time!
Engineerica Systems is pleased to present our Tech Tip segment recap for 1/15/2022 for the weekly Accudemia sessions. Held every Tuesday at 1 pm EST, Accudemia clients can join a session to learn about a quick, useful topic from one of our Support Specialists. Each week, we'll follow up Tech Tip Tuesday with a blog recapping that week's topic. If you're an Accudemia client and would like to join us for the next session, just visit https://www.engineerica.com/accudemia-weekly-sessions/.