Staff Facing Kiosk and Waiting Line Management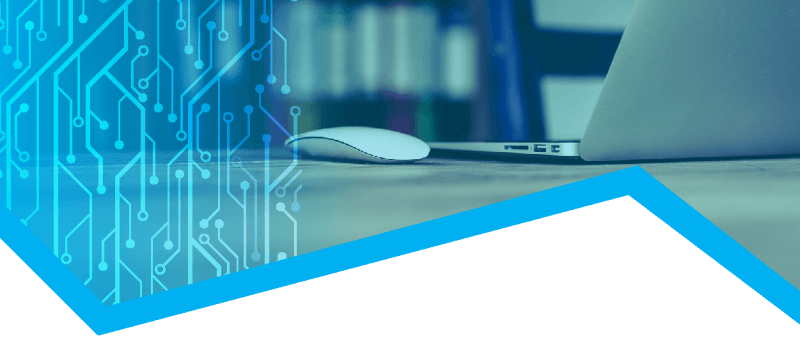 TECH TALK SESSION
In this week's session, Software Support Specialist Jorge Rodriguez reviewed simplifying the sign-in process with staff-facing stations, waiting lines, and other strategies. The features discussed in this session will become very important as more and more centers return to in-person services with modifications for safety. For example, having the Sign-in Station be staff facing instead of student-facing means that fewer hands will need to touch the keyboard and mouse, and while waiting lines are completely optional, if your center has a lot of traffic or if you want to have more control over the sign-in process, it's a good feature to take advantage of.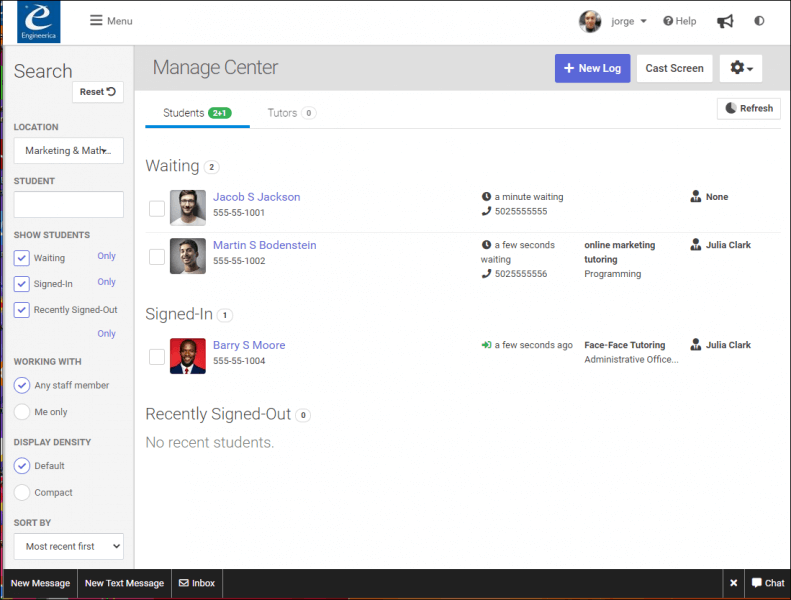 The Manage Center and Waiting Line Screen,
Here are some important points Jorge covered during the session:
You aren't limited to just one sign-in station. You can set up as many stations as you need on multiple devices, which can help you better manage the flow of traffic, depending on the layout of your space.

Take advantage of the default values when you can. Default values mean that some values that students normally select during the sign-in process, such as the service, are pre-selected. This cuts down on the number of clicks students have to make at the station for walk-ins.

Without the waiting line enabled, when a student signs into the sign-in station, they will be officially signed in and their session log will start. With the waiting line enabled, the student will first move to a waiting queue and then to a session when a tutor is ready to assist the user. Again, waiting lines are optional, but they can be useful in a variety of ways, besides during high-traffic periods. For example, if you're looking to build a group tutoring session, having students be routed into a waiting line first is a great way to manage that.

Accudemia features a Casting Screen, which displays the waiting lines to students (without identifying information for privacy reasons). This can be displayed on one or multiple monitors in the center to allow students to see their place in the line.

Once a student has completed their session, they can sign themselves out by entering their ID number again at the sign-in station, or you can have a staff member or tutor handle the sign-out process. Which option you choose will depend a lot on your data collection needs, the layout of your space, your traffic patterns, and other factors.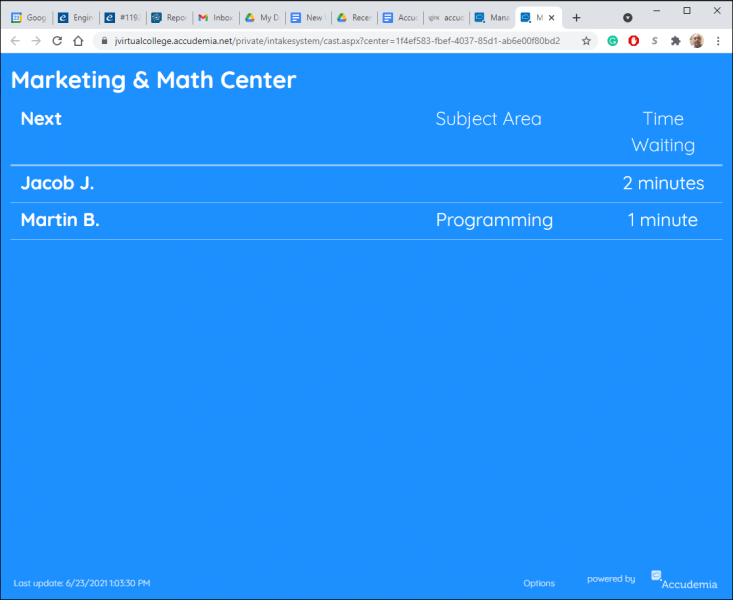 The Waiting Line Casting Screen
---
We hope these tips are helpful as you prepare for the fall term. If you have questions or want to see any of these functionalities in action, please contact support@accudemia.com. We hope to see you at the next weekly Accudemia session!
Engineerica Systems is pleased to present our Tech Tip segment recap for 7/20/2021 for the weekly Accudemia sessions. Held every Tuesday at 1 pm EST, Accudemia clients can join a session to learn about a quick, useful topic from one of our Support Specialists. Each Thursday, we'll follow up Tech Tip Tuesday with a blog recapping that week's topic. If you're an Accudemia client and would like to join us for the next session, just visit https://www.engineerica.com/accudemia-weekly-sessions/.