Easy Access to Tutoring and Academic Coaching at East Carolina University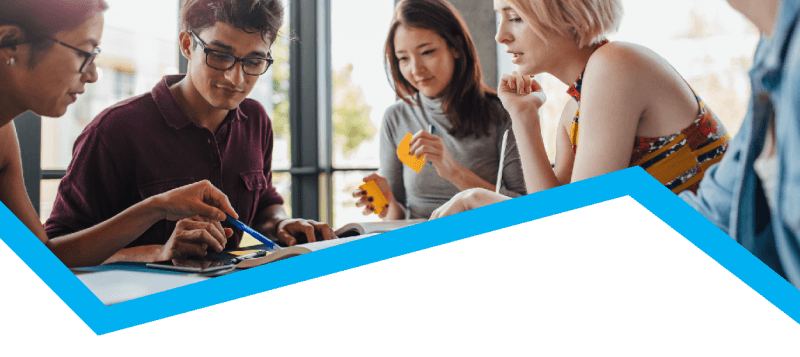 ACCUDEMIA USER SPOTLIGHT
Amber Arnold, an Assistant Director of the Pirate Academic Success Center at East Carolina University, was our User Spotlight guest for this month's Accudemia Meeting. She graciously shared an overview of the ways Accudemia has helped her center help more students. Watch her full presentation here, or read on for a summary!
East Carolina University, located in North Carolina, has an enrollment of over 28,000 students, about 22,000 of whom are undergrads, and the primary users of the Academic Success Center. The center provides course tutoring, individualized academic coaching, and targeted special population support.
The Academic Success Center chose Accudemia for its robust scheduling and tracking abilities. They separated its services into two center licenses, one for academic coaching and one for tutoring. This coincides with the physical separation of the two services in their overall center and makes sense given that the two services have different parameters and policies for student use. But having both services in the same system allows students to easily access either service at any time. 
Like many centers, the PASC has enabled a feature in Accudemia that means students will only be able to access tutoring services for courses they are currently enrolled in, further streamlining their system and empowering students to make their appointments without fear of mistakes.
All tutors are current students and might fill several roles within a center. Accudemia allows managers to see all of a tutor's schedule on one page, to ensure tutors are not double booked or double scheduled, an issue they may not have been able to avoid with other systems. The scheduling feature also allows them to specify how many students can make an appointment at any given time, since some services are available for small group appointments, and others are designed to be one-on-one only.
For walk-ins, a student can easily sign in and be assigned to the appropriate tutor. Additionally, the center can use kiosks for workshop sign-ins by leveraging the option to freeze a sign-in station to a specific service, course, or tutor.
Speaking of which, the PASC has recently started using Accudemia to schedule students in advance for workshops. Students who qualify for a workshop are automatically enrolled into an appointment for that event and sent a note advising them to cancel if they do not plan to attend. This helps them plan ahead for workshops and also encourages students to utilize this offering. It has been shown to improve participation in events, and it has improved attendance for appointments as well because students are now more aware of the center's offerings and how to access them through Accudemia.
The PASC is a very data-driven center and has several grants that require certain data to be tracked. For Academic Coaching, they gather additional data about visits through service names, which coaches use to help indicate the specific topic of each meeting. They have found this to be the best option to quickly gather the information they need for stakeholders.
Thank you to Amber for sharing your experience with us! We're so glad that Accudemia is working well for the PASC and hope that this presentation helps other current and potential Accudemia users learn more about the system's versatility. Again, you can watch Amber's full presentation and find her contact details for further discussion here.
Join us next time
Engineerica Systems is pleased to present our Accudemia User Spotlight segment recap for 5/9/2023 for our Accudemia sessions. We hope that these questions help you to ponder how you might utilize Accudemia and other innovations in your own center. Check the page about our Monthly Accudemia Session to find out more about our next session and for more ideas about helping our students achieve success!