Easy Data Access (with the University of West Alabama)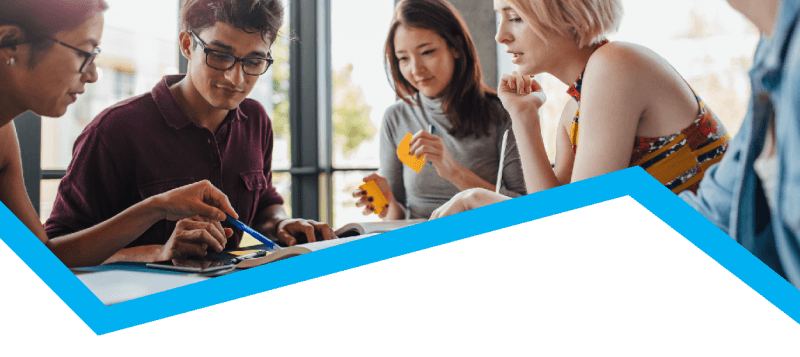 ACCUDEMIA USER SPOTLIGHT
Lasandra Tolbert from the University of West Alabama was our guest during a recent User Spotlight presentation, where she talked about how Accudemia is utilized at her center. During her discussion, she explained how her center benefits from easy-to-use features such as Reports and Session Assessments, and how her day-to-day life at work has improved since the center adopted Accudemia.
Lasandra is the Retention and Tutoring Coordinator for the UWA Cares program. Before utilizing Accudemia, they used Excel to keep track of student sign-ins, and as Lasandra found, it was not only labor-intensive but error-prone. They have between 250-400 sign-ins every week, and students would sign in on a paper sheet, which Lasandra would then have to manually input into an Excel spreadsheet. It was hours of work every week. Now, Lasandra can pull all the data she needs, which can be as many as 15 reports, all in less than an hour a week. 
Accudemia is used in the study hall, where some athletes and students in Greek organizations are required to spend a certain amount of time every week. Lasandra uses Accudemia to pull those reports to send to stakeholders, which she has completed every Monday before noon. Previously, this process could take up the entire day. Accudemia also makes it easy for Lasandra to look at individual sessions for students, and make changes if necessary.
For tutoring sessions, Lasandra talked about the evaluations that all tutors are required to fill out after each session. This allows for streamlined qualitative data that can be easily pulled via reports, as opposed to keeping track of session notes via a general open text field or pencil and paper comments. If a stakeholder such as an advisor or faculty member referred the student for tutoring, Lasandra is easily able to keep them abreast of the student's progress.
Accudemia has become a valuable part of the Retention and Tutoring Centers' processes, and Lasandra finds herself using it every day, but each process is quicker and easier to perform than before they had Accudemia. We appreciate Lasandra sharing her experience, and if you have any questions about how your center or office might benefit from these and other features of Accudemia, get in touch with us today!
Join us next time
Engineerica Systems is pleased to present our Accudemia User Spotlight segment recap for 5/10/2022 for the weekly Accudemia sessions. We hope that these questions help you to ponder how you might utilize Accudemia and other innovations in your own center. Join us next Tuesday at 1:00 p.m. EST for our Weekly Accudemia Session and for more ideas about helping our students achieve success!