Easy Waiting Lines (with UT Dallas)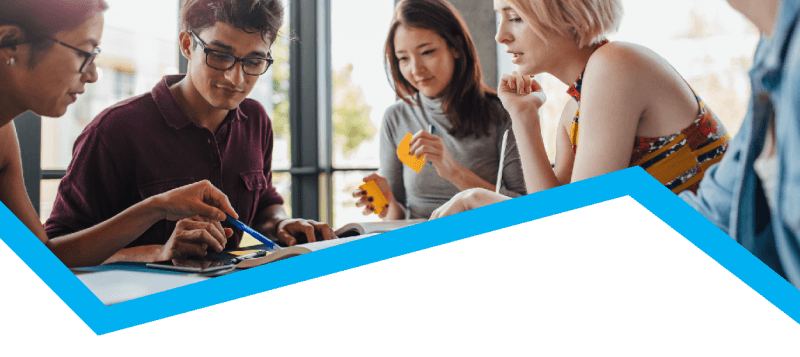 ACCUDEMIA USER SPOTLIGHT
If you've ever been to a restaurant or office that shows you where you are in line, and how many people are ahead of you, you know how convenient that can be. Kelli Hickey, the Assistant Director for the Student Success Center at UT Dallas, was our Accudemia User Spotlight guest this week. She was excited to show off the queuing system that her center takes advantage of in Accudemia, and how they use it to make life easier for her staff and students. We highly recommend watching Kelli's full presentation here, or continue reading for a summary!
The tutoring room that Kelli oversees is large, able to hold about 120 students at a time, but the traffic can vary throughout the day. Before using Accudemia, tutors would be unsure of how to prioritize students and it was hard to keep track of who was waiting, what they were waiting for, and who was next in line. They used systems such as flags but were not able to successfully triage students according to wait times with this method.
That's when they decided to use the queuing system in Accudemia, setting up a unique process to reflect their center practices. Students first sign in and out at a kiosk to log their visit, since some students may want to work quietly and may or may not have questions during their study time. They then sit down at one of many tables in the area to study. 
If they have questions or want help at any time, each table shows a QR code (with a backup link) that students can scan to be added to the waiting line. The center also provides iPads in case students don't have a smartphone, or students can use the link to add themselves to the waiting line. They select the course that they need help with and the table number is shown next to the QR code (entered into their system as the tutor or staff member) so that tutors know where to go to help the student when the time comes.
The student's first name and last initial, course, table number, and how long they've been waiting are then broadcast on monitors located throughout the center. Tutors are trained to check the monitors and help students in the order they arrived. If they meet with a student and find they are unable to help them, they can be put back in line without losing their spot.
Watch Kelli's presentation here to see this process in action. Thank you Kelli for sharing your experience with Accudemia!
Join us next time
Engineerica Systems is pleased to present our Accudemia User Spotlight segment recap for 4/5/2022 for the weekly Accudemia sessions. We hope that these questions help you to ponder how you might utilize Accudemia and other innovations in your own center. Join us next Tuesday at 1:00 p.m. EST for our Weekly Accudemia Session and for more ideas about helping our students achieve success!