More Data Makes Everyone Happy (with the University of Toledo)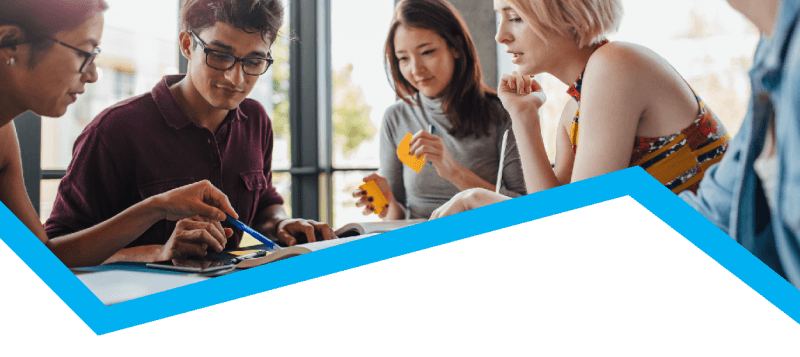 ACCUDEMIA USER SPOTLIGHT
Julie Radwanski from the University of Toledo joined our Accudemia Weekly Session User Spotlight segment this week to discuss how her Learning Center uses Accudemia to serve the university's approximately 13,000 undergraduate students. Watch the full discussion here, or read on for a summary!
What and How They Track
The Learning Enhancement Center offers tutoring for various subjects such as math, science, business, and statistics. They offer both in-person and online tutoring options for maximum flexibility. Students who use their services sign into Accudemia, which captures the student's information, the course they are receiving assistance with, and the amount of time they spent in the center. 
All of this information goes into the center's annual report, as well as reports accessed regularly by faculty members who want to keep apprised of their students' success efforts. Students can also access their reports on their center activity, and Julie reports that students love being able to show their instructors all the hard work they've been putting into their education.
The center leverages Accudemia's online tracking capabilities and associated features to differentiate online availability from in-person availability for students making appointments, eliminating any potential confusion and empowering students to set up their sessions.
They also use Accudemia for Supplemental Instruction sessions, which take place in one of three rooms within the center. Each room has a kiosk computer and the reports from those sessions are sent to instructors, who provide extra credit to students who take advantage of these sessions.
Leveraging New Features and Growing Their Account
Julie reported that they are excited to implement a new Accudemia feature this semester: surveys. The center has used another platform in previous semesters to solicit student feedback, but they are switching to Accudemia for this function because it will allow them to collate the survey data against their tracking data.
They are also seeing Accudemia's expansion across the university, now that other centers have had the chance to see and appreciate what Accudemia does. Areas that now use Accudemia include the Black and Latino Student Excellence Center, and the Health Science Campus.Thank you, Julie, for sharing your Accudemia experience. We look forward to seeing how the University of Toledo continues to thrive with student tracking! Again, you can watch the full presentation here.
Join us next time
Engineerica Systems is pleased to present our Accudemia User Spotlight segment recap for 3/29/2022 for the weekly Accudemia sessions. We hope that these questions help you to ponder how you might utilize Accudemia and other innovations in your own center. Join us next Tuesday at 1:00 p.m. EST for our Weekly Accudemia Session and for more ideas about helping our students achieve success!