Stop Using Website Forms for Academic Alerts (with Calumet College of St. Joseph)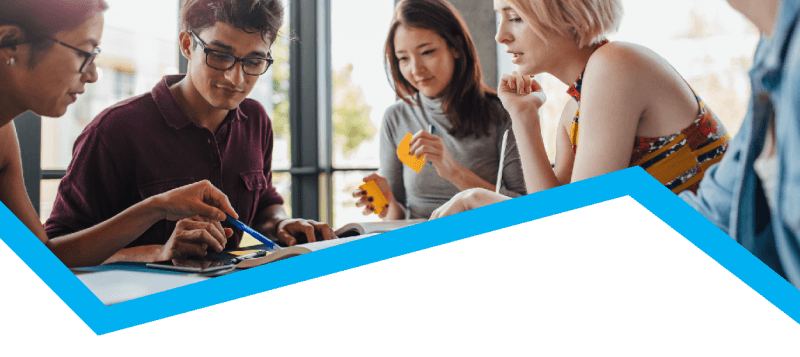 ACCUDEMIA USER SPOTLIGHT
Keith Werosh and Lorena Diaz from Calumet College of St. Joseph joined our Accudemia Weekly Session as our Spotlight Users for the week of March 1st, 2022. They use Accudemia in the Student Success Center and discussed how Accudemia's Referral feature streamlined their center's processes. Click here to watch the full discussion, or read on for a recap!
Website Forms: The Old Referral Process
The Student Success Center, which offers tutoring and other services, has an academic alerts process for faculty to flag students who need extra assistance. Previously, these flags happened through an online form that faculty could fill out through the college website, where they would detail the issues and concerns regarding their students.
CCSJ is only a semester and a half into using Accudemia as a replacement for this online form, and they have already found it to meet all of their needs. Once they had access to the Referral feature, they reapproached their academic alerts process to make Accudemia a "one-stop-shop" for all their student support needs.
The form previously went to various personnel across several departments to help determine the resources an alerted student needs to be successful. The form asked questions such as the student's current anticipated grade, and for details in specific areas such as meeting deadlines and subject-matter skills. Once Accudemia was brought on, the form was pretty much duplicated in the Referral feature. As Keith reports, Accudemia revolutionized the process for managing these referrals.
Updating Referrals with Accudemia
Keith discussed the aspects of the Referral feature they find the most useful. For example, they appreciate the ability to add more than one recipient to a referral, so that multiple departments can be kept in the loop whenever an alert is sent. They also like that Accudemia allows referrers to automatically notify students when an alert has been raised for them, which helps encourage students to be more proactive in their academic journey. 
Another aspect of Accudemia's Referral System, which was not possible with the previous website form, is a record that updates every time the referral is changed. With the web form, there was no way to check the status of the referral, and the referral could not be updated without submitting a new form and creating a new chain of communication. The system also allows all referrals to be easily organized and pulled when needed.
The center also takes advantage of the reports in Accudemia, which help them ensure that they are capturing the right information. At the end of each semester, they use the data from reports to analyze how the previous term went, and what they may need to do differently going forward.
Thank you to Keith and Lorena for sharing your experience with Accudemia and the Referrals feature! You can watch the full discussion here. If you want to learn more about how to streamline your referrals or academic alerts, contact us.
Join us next time
Engineerica Systems is pleased to present our Accudemia User Spotlight segment recap for 3/1/2022 for the weekly Accudemia sessions. We hope that these questions help you to ponder how you might utilize Accudemia and other innovations in your own center. Join us next Tuesday at 1:00 p.m. EST for our Weekly Accudemia Session and for more ideas about helping our students achieve success!