iAccu – Attendance Tracking on the Go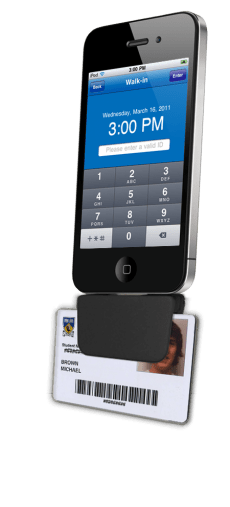 Need to track attendance but do not have a sign-in computer?  Wondering how to track attendance to athletic or other events?  We got you covered!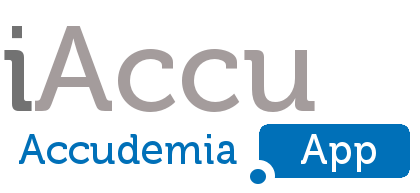 iAccu is an innovative app that will transform your Apple iPhone, iPod touch, or iPad into a portable attendance-tracking device. You can use the built-in camera (front or rear) to read barcodes, so ID cards are read in a snap, or students can key in their ID number to record their attendance. It also supports a magnetic card reader, so attendees can simply swipe their ID cards to record their attendance.
The device collects your data and uploads it to Accudemia so you can quickly and conveniently monitor and report attendance data throughout your center.
The standard version of iAccu collects attendance by reading QR barcodes, magnetic cards or manually entering the IDs, and uses WiFi or cell data connection to update and sync the data through a secure HTTPS connection.
You will be able to report and analyze your attendance data in real-time without ever connecting a single cable.
NOTE: Mobile device cameras work best with QR barcodes. Other popular barcode formats work too.  If you are using the app with existing barcodes, we recommend you test the app with that particular barcode before ordering iAccu.
---
Use an Apple iPad as your Sign-in Station
Some of our clients use iAccu to set up an iPad sign-in station.  They run iAccu on the device and configure it to read barcodes using the front camera.  Here is an example:
Since iAccu only provides basic sign-in capability, please test the app first to make sure it meets your needs.  Contact us with any questions.
---
Download and Install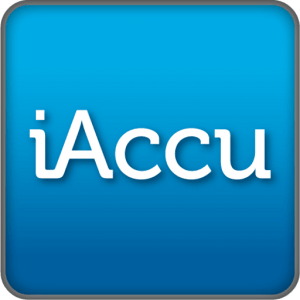 To download iAccu, you just need to open the App Store from your device (iPhone, iPod touch, or iPad) and search for iAccu.

You can also click the iAccu icon or Available on the App Store image to download and install iAccu from your computer using iTunes.
NOTE: Not all Apple operating systems are supported, you might need to upgrade your device to iOS 6 or later.  Additionally, you also need an Accudemia subscription to use iAccu.
---
Features for Classrooms
Looking for tracking attendance in the classroom?  Check out AccuClass, our classroom attendance tracking system.
---
Features for Conferences
Do you need to track the attendance at conference sessions? Perhaps you give Continuing Education Units (CEU) or Professional Development Credits for attending conference sessions? Check out ConferenceTracker, an exciting cloud-based application designed specifically for tracking conferences.