AccuClass Software – September Update
Version 2 of AccuClass cloud-based software was published on September 22, 2016.  Here is a list of the changes:
New Features
Added 3 new Attendance Summary reports with summaries: Class, Student, and Semester.

Added a welcome wizard to help new users set up their AccuClass account.
Added the ability to schedule the import and export of data.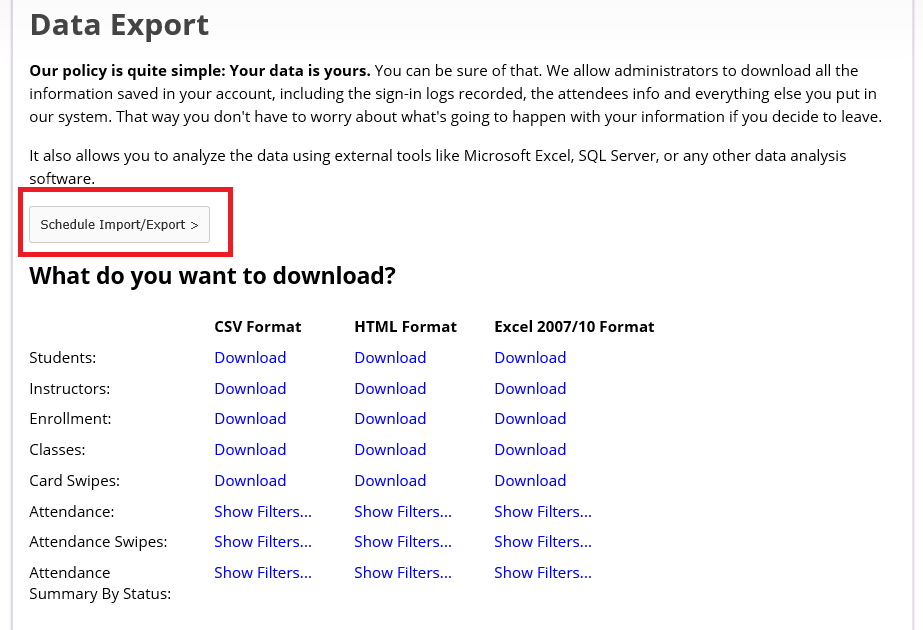 Added account expiration email reminders, 14 days before and the day before expiration.
Added option to cancel a specific session (available under Edit Class > View/Edit Sessions)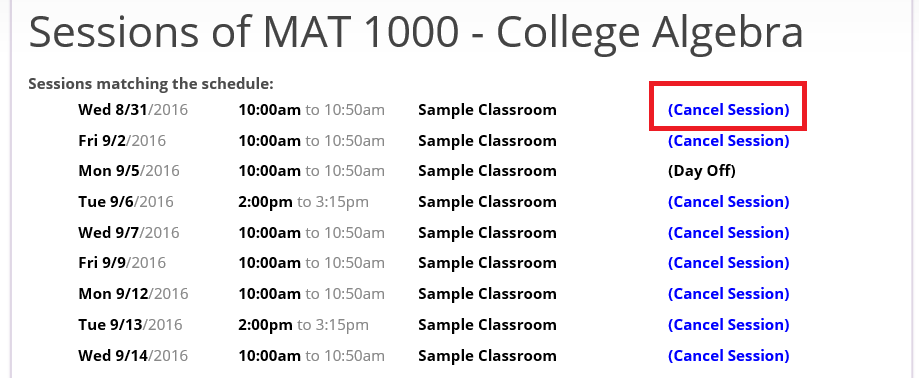 Added option in the AccuClass Hub to operate in a Kiosk mode instead of using the In/Out option available on the sign-in station.  The In/Out automatic selection for the swipe is based on the swipe's time and class time.
Added option to enroll and drop multiple students by pasting their IDs.  This is a quicker way to add or drop a group of students than manually.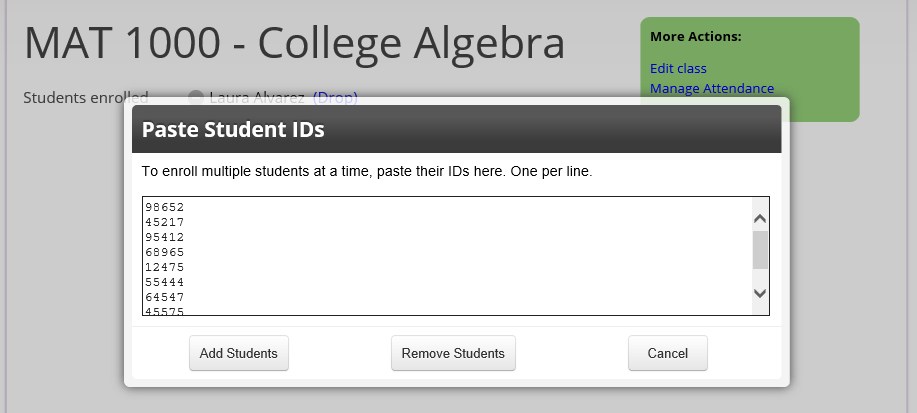 Improvements
The class sessions are now automatically updated if you change the semester dates
Added setting "Allow signing-out late by" to allow students to sign out after the class has ended.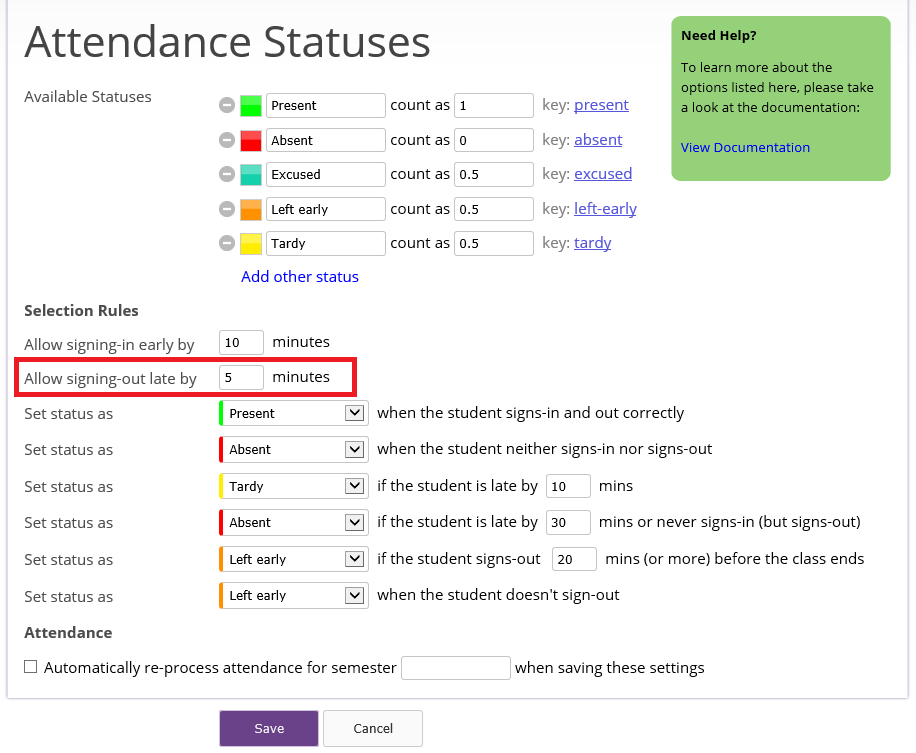 The semester filter list in the Classes screen is now sorted with the latest semester first.
Added the year in the Roll Call and Attendance Sheet screens.
Renamed the "Attendance Summary" report to the more accurate "Attendance Log".
Added the labels 'loading...' and 'No students found' in the Attendance Logs screens.
Improved display of the weekly schedule view when the sessions are too short.
While editing a class, now it says "Check sessions after saving: [ ] Automatic | [ ] Manual". 
Added ability to add Semesters, Departments, and Classrooms without leaving the Create Class screen: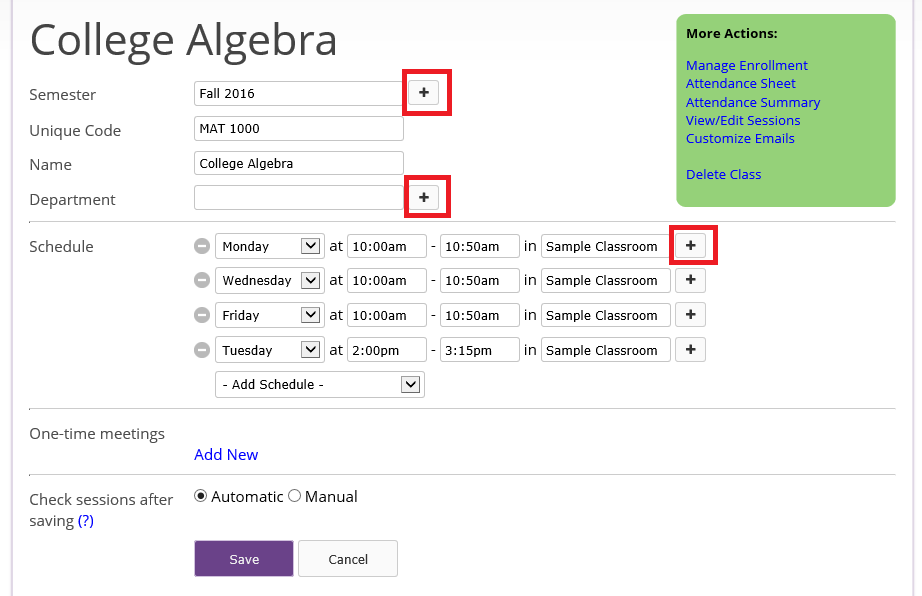 Fixed time display Unresolved Swipes and Swipe Details screens
Fixed QR label sorting
Improved student enrollment screen (now pressing Enter adds the student directly and shows who's enrolled)
Improved import screen layout: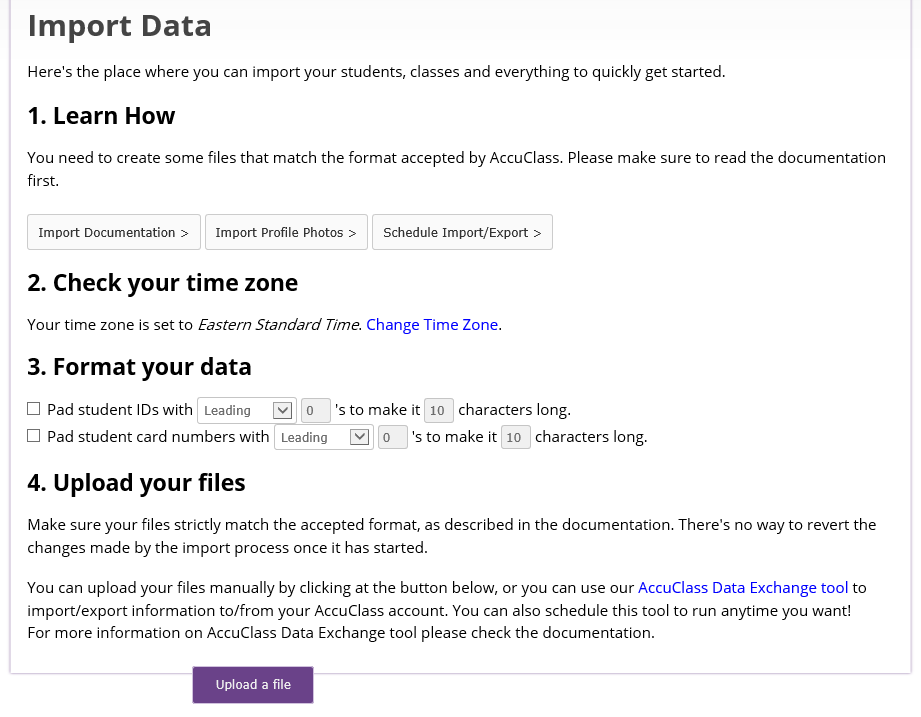 Fixed layout and responsiveness of the computer sign-in station.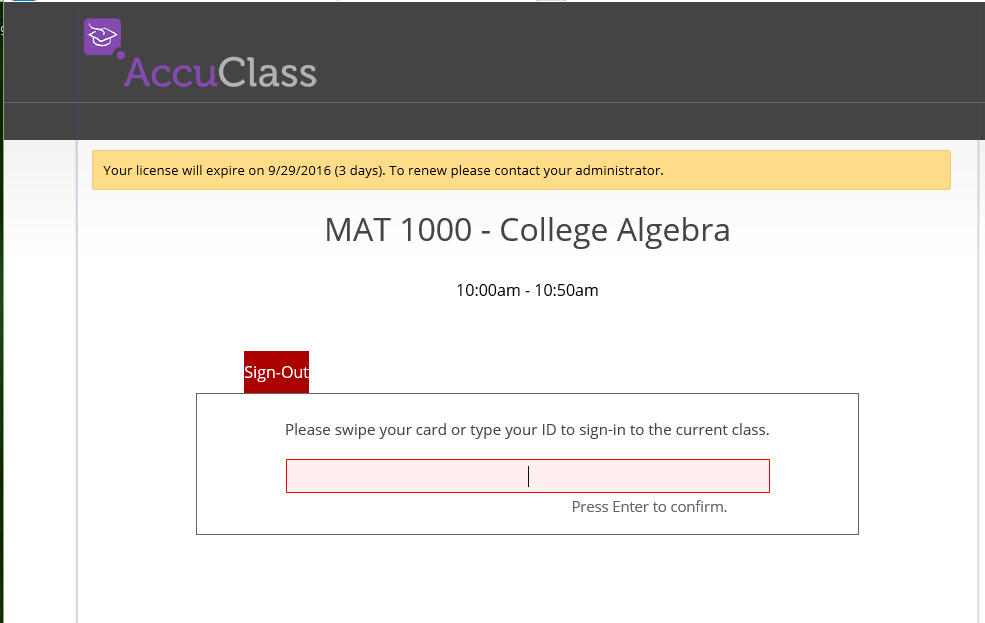 Changed Main Menu organization and changed the names of several links/buttons across the system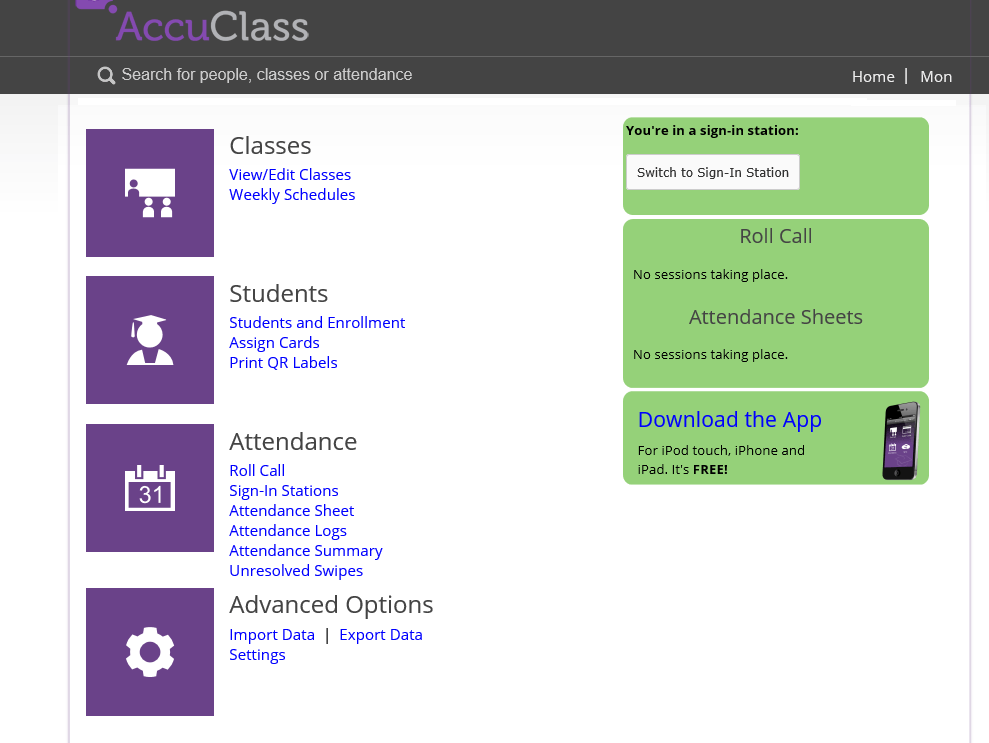 We also updated the AccuClass iOS app.