Classroom Attendance Software
Looking for classroom attendance tracking system?  Know someone who is?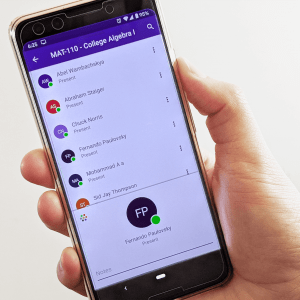 We are pleased to announce the release of AccuClass, our new classroom attendance tracking system.  This cloud-based system offers several options for recording the attendance data including roll call, ID card swipe, wall-mounted time clocks, and Apple devices.
Even better: Try AccuClass for free!  There is no fee nor commitment to use AccuClass beyond the complimentary trial period.  To get your complimentary account or for more information on AccuClass, please vsist the AccuClass website here to learn more.