AccuClass New Features – July 2013
We have published a new version of AccuClass.  This time we have added support to add notes for each student in the class. Take a look: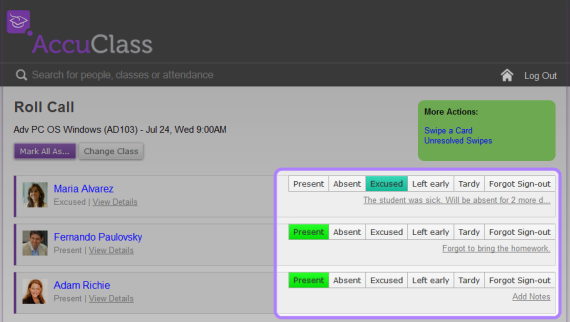 Also, some users requested the option to display the student name & photo when they sign-in.  We have added such option aswell: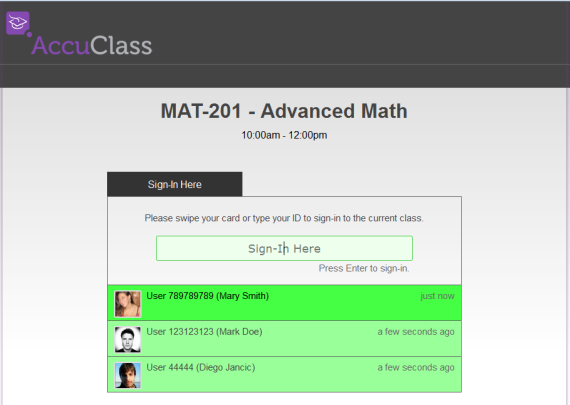 We will soon be adding a report to show the exact amount of time the students were in the class.  Awesome, isn't it?