Apply to the Learning Center Grant!
Apply to the Learning Center Grant!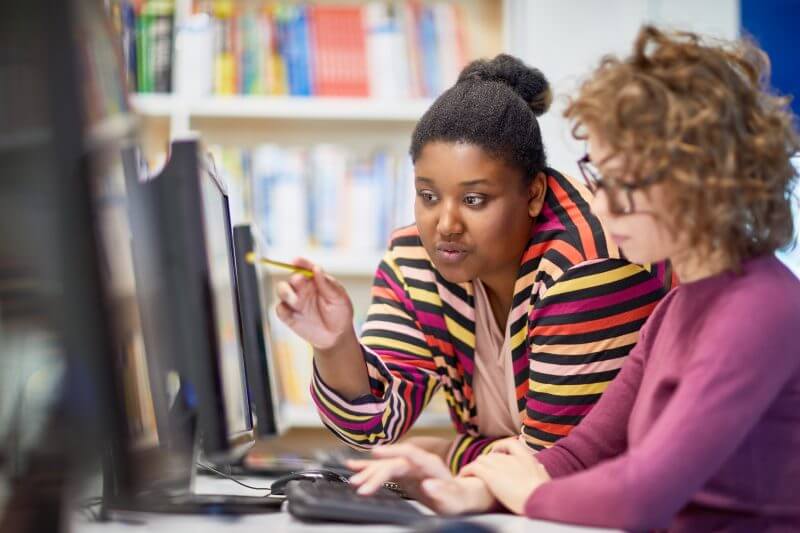 Engineerica is accepting applications for the Learning Center Innovation Grant, which will award funds to three learning centers You could win up to $2000 for your center!
We are currently accepting applications until December 31st and applying for the grant is easier than you might think! Read on to learn how.
What is the Grant Amount?
The first place grant recipient will receive $2,000.  The second place will receive $1,000. The third place place will receive $500. The amount will be presented in the form of the check paid to the center or college.
Each of the three grant winners will also receive a customized award plaque and will be mentioned in a special press release and in an announcement that will be sent to over 10,000 learning center professionals.  
The first place grant winner will also be offered sponsorship to present at an academic conference of their choice (e.g. NCLCA, CRLA, NACADA, etc.)  The sponsorship includes both the conference registration fee and travel expenses. 
What do I need to apply for the grant?
The grant is intended for current users of Accudemia or AccuCampus who will still be users at the time of the grant distribution. To apply, fill out an application (2 to 3 pages long) and submit it to us by the deadline. The application should include the following components:
A brief narrative about your center that includes your center's name, mission statement, services, general information about your staff, and the types of students you serve.




We'd also like to know how you use or plan to use Accudemia or AccuCampus in your center. 

Tell us how you currently use either program in a way you feel is unique or innovative, and any plans you have for future use of your subscription. For example, are you tracking workshops or events? What types of information about students do you collect, and how do you use that information to show the impact your services make on important populations?

High resolution photos of your center, your staff, and your logo if you have one.

A signed media release form to authorize us to feature your video and images on our website.

A short video showing your center and how Accudemia or AccuCampus are contributing to student success.
Wait...a video? How do I create that?
The video is part of the application, but creating one doesn't need to be daunting. 
You don't have to be a professional cinematographer! All you need is a decent smartphone or camera and an hour or so of time. Simply shoot a few minutes of a narrated walkthrough of your center (with or without students present) and an interview with someone representing your center talking about your usage of Accudemia or AccuCampus. If you do use a smart phone, just be sure you turn it on its side and shoot in landscape mode! As long as these basic pieces are there, it will count for your application. It's really that easy to apply!
Here are some examples of videos our other clients have either produced or that we produced for them based on their raw footage:
Monmouth University Case Study
Conference Tracker Testimonial
That sounds fine, except I don't want to be on camera. What do I do?
We would love the person speaking on camera to be the center manager, but we also know that everyone has a different comfort level when it comes to being recorded. If you don't want to be the interviewee, we recommend finding your peppiest tutor or staff member and give them the important talking points you want to convey about your center and how it uses Accudemia or AccuCampus.
What can I win besides funding?
Well, first of all, bragging rights! We'll also send an engraved plaque to the first, second, and third place winners. We'll also give the first place winner an opportunity to present at a future academic conference.
I'm not sure I have time or want to present at a conference. Should I still apply?
Yes! The conference is just a bonus perk. If you win and you are interested, we will work with you to find a conference that would be appropriate to present the results of your grant at, and we will also help with your presentation application. If it's accepted, we'll pay your way to the conference and an Engineerica representative will assist with the presentation.
If you don't wish to present, that's no problem, and your willingness or ability to do so will not factor into our considerations for the grant.
How do I apply or contact you with more questions?
Review this page for additional information including the Media Release form. Email your completed application to info@engineerica.com and email rachelc@engineerica.com with any additional questions.