AccuCampus Featured in University Business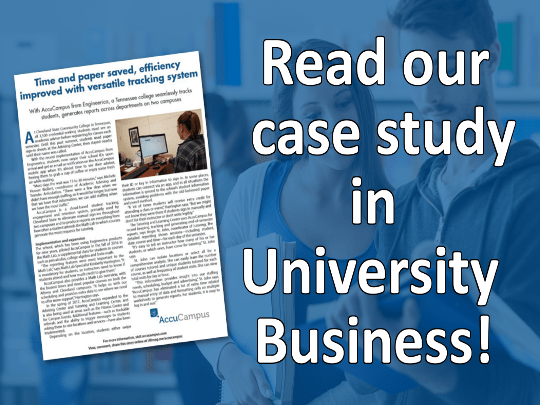 We are excited to announce that AccuCampus has been featured in a case study in University Business magazine, one of the largest higher education publications.
This case study discusses how AccuCampus is helping to improve efficiency, student engagement, and data analysis at Cleveland State Community College in Tennessee. Our team is proud of the work we've done with Cleveland State, and we're thrilled to share their story with you.
To read the case study as a PDF, click here. Or, to read it in the December 2017 issue of University Business, click here. As always, if you are interested in learning more in how AccuCampus can help your institution the way we've helped Cleveland State, we encourage you to schedule a personalized demo.
Happy holidays!